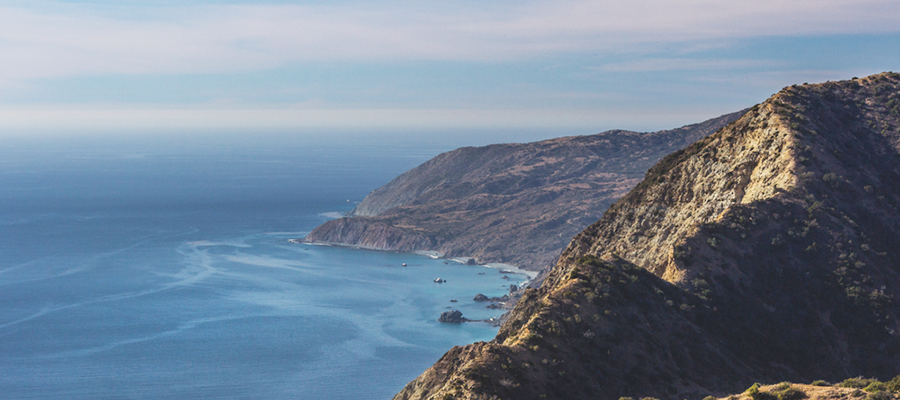 I recently convinced a friend to join me on a 3-day hike across the Trans Catalina Trail in California. After 2 years of building and launching APEXA I was ready to escape civilization and take on a different kind of challenge. This was no guided day hike. We're talking on our own, everything on our backs for 27 miles and 1600' elevation shifts. Luckily my friend was too busy to research what she was in for and booked a ticket on a whim. I knew that she had the fitness and mindset to conquer the hike, so I skipped further warnings. When the ferry approached the island and she saw the height of the mountains she turned to me, wide-eyed and said, "We're going around those right?" I just smiled.
The next three days were painful bliss. Missed trail markers, dodging wild Bison and sidestepping rattlesnakes were a few of the adventures along the way. We pushed ourselves to physical exhaustion but as we fell into our sleeping bags at 8:30 each night you couldn't wipe the smiles from our faces. This was living at its best!
During the quiet moments on the hike when I was avoiding looking up to see how much further we had to climb, I thought about how many of our experiences were like running a business. There were highs and lows, an ever-changing landscape, times to think big and times to dig in. Here are my thoughts on the 5 Lessons Hiking can teach you about business: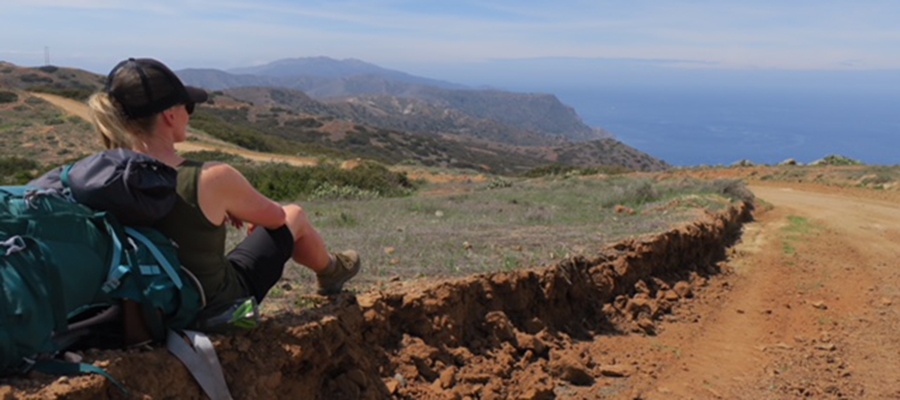 ---
You can't walk through a herd of bison
In business we set goals, chart a path and get on with it. Because we aren't in control of everything, we are often faced with roadblocks that forces us to change our course. Our roadblock was a herd of wild Bison blocking our trail. Like in business we had to react quickly and execute a contingency plan without going too far off course from our original destination.
Short cuts can bite
Every business has to balance risk with speed of execution. When we missed a trail marker and went a mile off course we had to make a decision: trek through a grassy area and link back up with the trail or hike back a mile and catch the trailhead. Grassy areas were a haven for rattlesnakes, so we opted for the safer, long route. Be critical of shortcuts and understand the risks. They often look appealing but can bite you in the end.
Focus on the next mile marker
Statistically, large, multi-year initiatives have a high failure rate. They take vision, drive, perseverance and grit. When we felt overwhelmed on the trails our strategy was to focus on the next mile marker. Suddenly, mile markers came quicker than we expected, we celebrated each one and it gave us a rush of momentum to push to the end.
Choose to be friends
How you handle situations is a choice. At the end of our hardest day we arrived to find our campsite occupied. Tired, irritated, hungry; we looked at each other and decided to make the best of it. We approached the group with a smile and rallied their help to set up a new spot to pitch our tent. The next morning, they stopped by on their hike out to drop us a tip. Four miles ahead just off the trail is the best lunch spot on the island. "Stop for lunch" they said, "you will love it". They weren't kidding! In life and in business, there's more to gain when you choose to be friends.
Diversity expands your horizon
I was very goal oriented on the hike, keeping pace in my head, enjoying the scenery around me but always focused on moving forward towards our destination. My friend turned out to be a wonderful yin to my overly-focused yang. When we hit the most breathtaking spots, and there were many, she would drop her pack, sit on the ground and take it all in. I'd hesitate, watch her for a few seconds and then join. Looking back, these stops became the most memorable moments on the trip. Deep breathing, deep thinking, life enhancing moments. Moments that I would have missed if she wasn't there to make me to stop. Strive for diversity in your business, you will discover broader horizons.
---
Want more content like this delivered straight to your inbox? Subscribe below and become A-Listed today!