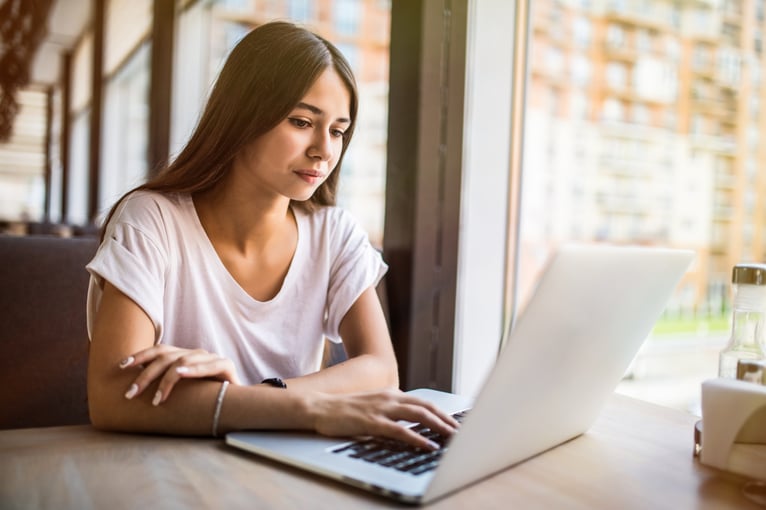 We've all heard it: the life insurance industry is changing. The transition to digital is upon us; the use of electronic apps has almost doubled in the last 18 months and we conduct more and more of our lives on the web.
Clients expect personalized communication, digital purchasing capabilities, and, through online research, they are increasingly aware of their options.
Insurers, MGAs and insurance associations have recognized that the average age of a life Advisor is increasing and that consideration must be given to how to recruit into the industry and how to continue to provide the right kind of service to existing and future clients.
But Who Has What it Takes?
There is no proven formula for who to recruit, but if success is related to retention and tenure, it makes sense to understand what consumers want. Here is what EY shared in their recent publication about tech trends based on the findings of their Global Consumer Insurance Survey,
Two customer-focused market developments identified in the survey are:
Consumers want to conduct research online, buy products online and expect to communicate through mobile channels.
Consumers want more frequent, meaningful and personalized communications.
The fact is, 50% of the workforce will be Millennials by 2020. This generation has grown up in a digital era and are naturally suited to working and playing on the web. So they have a natural alignment of skills, attributes and experience ready to help with succession.
How Can I Appeal to and Recruit Millennials?
It starts with knowing what Millennials want and being prepared to define your value from their perspective.
Millennials do their homework. Most will research you and your company before they consider a role. So what does your website, LinkedIn, Twitter, and media presence say about your organization? What is appealing to many Millennials and what they value from a professional perspective is different than what previous generations wanted. They're inclined to ask questions, such as:
Are there opportunities to grow and build my career within this organization?
Be ready to talk about what their future can look like.
Are there opportunities for me to hone my current capabilities and learn new skills?
With the value of education and reality of competition being two things they understand, they will want to make sure there is room for development and learning. The ability to stay current and be acquiring new skills is of key importance.
How will I be recognized for my accomplishments?
Recognition is important to many of us. Be sure to identify how company-wide or individual recognition is a part of your business.
How to Attract Millennials to the Insurance Advisor Career
Keep the following Millennial-specific needs in mind:
Today's workforce is driven by a sense of purpose. At the core of the Advisor career is helping people, families and businesses protect what they have worked to build.
Opportunity for growth – ambitious people
With the shift to social thinking, today's applicants are looking for personal growth and self-actualization. Don't confuse ambition for impatience. Create a business model that recognizes growth and progress, not just anniversaries. This can be demonstrated through building a team, working with senior Advisors or working towards designations.
It's not all about the compensation
Millennials seek employers who can innovate, who make a positive change within society. So if you offer the tools, tech and ability to demonstrate how your company is looking to change and improve the industry, benefit clients or even the community, then you will be hitting the right chords.
They have an entrepreneurial spirit
As high as 70% of Millennials envision working for themselves one day (Deloitte survey). This is what independent Advisors do, they work for themselves, but not by themselves. Outline how the Advisor career is self-employment, while benefiting from corporate culture and support.
Employment seekers are looking for a culture that supports success. Use success stories, show how growth can be achieved, how success is celebrated and how challenges are managed in your organization, so that success is around the corner!
Personally, I have interviewed and worked with many Millennials. They have great energy, are dedicated, enjoy the challenge of ideation and problem solving. Topics that consistently surface are: growth within the company, ongoing learning, a challenge, team culture and having the opportunity to innovate and be impactful.
Good luck with future recruiting.
---