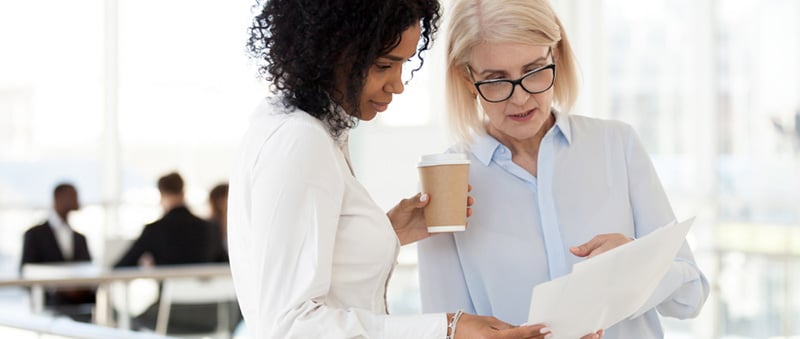 You and your team have worked really hard to communicate and make everybody aware and excited about your change. You've shared the knowledge they need to be successful and through practice, feedback, and coaching you know they have the ability. The last step in achieving success in your change management strategy means making sure your team proceeds to embrace the change they've implemented.
There are a couple items to keep in mind: human nature and personal tendencies. We can take all the necessary steps to prepare and succeed at change, but people can still be tempted to revert back to old processes or jump into the next project before they truly embrace the current change and make it the new standard.
The icing on the cake for effective change management is Reinforcement. There are many great ways to engage your team and make Reinforcement natural:
Continue to push the Ability takeaways.
During Ability we talked about making sure to time block and to have your team practice the skills and processes they learned. Practicing and providing feedback will ensure that your team has enough exposure to grasp the elements of change, but also to see how it applies in all scenarios.
Celebrate.
All the hard work put into implementing change deserves recognition. Take the time to acknowledge the accomplishments of your team thus far and set the precedent that change is good, and that effort and outcome are recognized.
Reward behaviour and recognize contributions.
Acknowledge how people lead and contribute to the team and the ability to meet the challenge of change. This helps demonstrate the importance of the change your team underwent, identifies change leaders and proves that your corporate culture is willing and able to change!
Provide feedback for the wins & corrective actions.
As your team continues to improve and solidify the change, make sure to take the opportunity to confirm the execution is correct. (Think about the last time someone took the time to tell you did a job well done – it definitely isn't a bad thing!) If there are some members of your team who are a slower to adapt, use the examples of success from those who have achieved full change management and highlight the benefits which resulted from accepting that change.
Performance measurement.
Most roles have a performance measurement mechanism. Executing change management effectively or adapting to change can be recognized on its own, as part of team contribution, a team success measure, or even as an efficiency and effectiveness measure.
We all face change. Leading your team to embrace it, and recognizing it as part of your corporate culture sets the path for successful change management. Change management is not a point in time, and it will be required on an ongoing basis, so have the skills associated be part of the skills you recognize in your team and as part of your culture, a culture that recognizes the value of change, adaptability and staying current to business needs.
Enjoy Change!
---