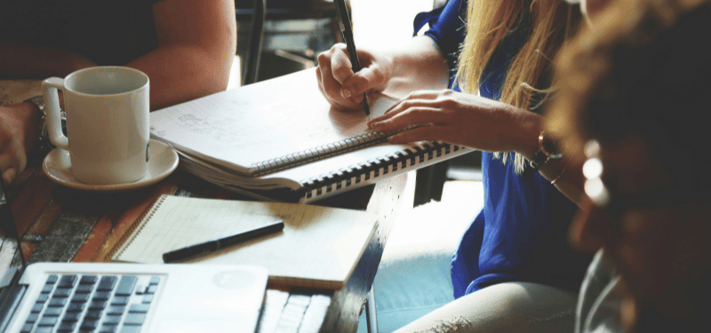 In our ever-changing, fast paced and technology-driven world, Life Advisors are in a constant balance between prospecting for new clients with relating to the ones they currently have. With publications and new information continually being uploaded to the web, what exactly should be on the modern advisor's radar? The honest answer is, lots of things really, but in this series we will look at three inter-connected concepts that we know will benefit advisors working in today's business environment.
Gen X, Gen Y and the Baby Boomer – Who are they?
Social Media, who is using it and are you missing the party?
Robo Advisors – How will they impact you?
For today's post, I'd like to shed light on the first topic:
Gen X, Gen Y and the Baby boomer – Who are they?
As an advisor, business owner, client specialist and/or business development expert, you had better Know Your Client (KYC)! Who is your target market or who would you like to be prospecting? Some key questions to ask in defining these personas would be: How does that client learn about insurance? Where do they seek information? And what does that process look like? What do they value and what motivates them?
Let's start with the basics:
Life Insurance Marketing and Research Association (LIMRA) defines Baby Boomers as people born between 1946 -1964, Gen X as those between 1965 and 1980 and last, but not least, Gen Y as those born between 1981 and 1993. (1) Note that the age range on Gen Y (also known as Millennials) can vary depending on the source. Some have a broader age range, defined by a much larger birth year span, including a window as large as 1980 -2000. (2)
Three generations now represent our current work force: Millennials (aged 15-35), Gen X and Baby Boomers. As income earners, they are the people who can buy insurance. In 2014, the division of the Canadian Workforce broke down in the following manner: Millennials= 36.8%, Gen X = 33.9% and Baby Boomers 31.1% (3)
So why does that matter?
Basically the habits, preferences and insurance attitudes of these groups of people can vary. So what do we know about these groups?
First, they do share 3 common financial goals: Buying a home, saving for children's education and saving for retirement (4)
According to Marc-Andre Giguere, EY's National Insurance Leader, "Traditional insurance products and distribution channels aren't well suited for Generations X and Y – a market segment that continues to grow," rather "They look for simplified products that deliver value and are easy to understand". (5)
It has been noted that Gen Xers have less savings and higher debt than the previous generation. (6)
Gen Y is relatively confident in retiring in comfort, but demonstrates the lowest use of retirement vehicles and savings rates. (4)
Gen X and Y are more comfortable interacting with their advisors via text messages (59%) and through social media (45%) than are the baby boomers (at 43% and 18% respectively) (4)
45% of baby boomers record having a financial plan, whereas only 35% of Gen X and Gen Y have one, despite 93% of Gen X and 95% of Gen Y recognizing the financial plan as an important step to long term financial security (4)
Similarly, Gen X and Gen Y report they collaborate more effectively with their financial advisors through technology (62%) compared to baby boomers or earlier generations where only 33% report this level of effectiveness (4)
Purchasing Insurance in Canada, a LIMRA study investigated Canadian Internet use as it relates to the purchasing of life insurance products. The study occurred in early 2015 and involved more than 1200 people. Results showed that 791 people had bought at least one insurance product in the previous 24 months. The results also showed than some bought more than one product as the number of purchases recorded in the group was: 719 life insurance purchases, 230 disability insurance solutions, 151 Long Term Care insurance transactions and 131 an annuity products sold. (1)
A wealth of knowledge, but how is it applicable to the modern advisor's practice? Consider the benefits of tying this research back to KYC, understanding the shift between potential customer segments will help advisors tailor their approach to selling. Of course, this information serves as foundational and high-level assumptions across segments. The next part of Knowing Your Client comes down to asking the right questions. Diving deeper and understanding specific and unique pain points that your customer or potential customers might have. Of course, having these types of conversations allow for recommending more customizable solutions that will be the RIGHT fit for your clients.
In the upcoming posts on this series, I'll share more insight for modern advisors on best practices on Social Media and what you might be missing, and the future of Robo Advisors and how they might have an impact on your business!
Sources: