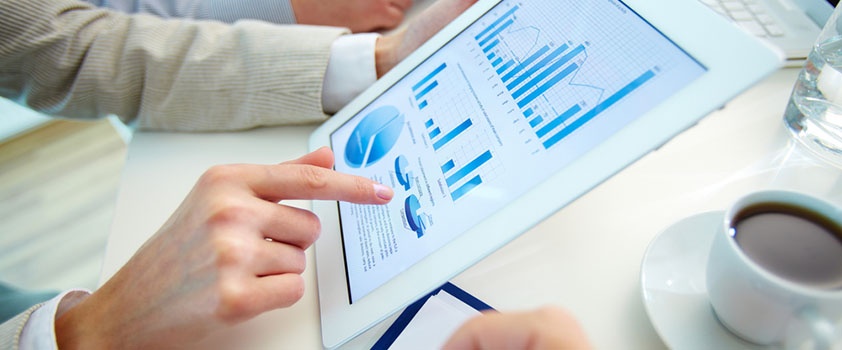 It's something that has slowly infiltrated almost every industry and proven it's here to stay. It's digital technology, specifically digital strategy. Although the insurance industry may have been slower than others to adapt to the influx of digital technology the fact is that we, as an industry, have to embrace migrating to digital.
What is a digital strategy? We see digital media, digital platforms, big data, analytics, process improvement, but what is a digital strategy?
Mark McDonald, previous managing director, Accenture Strategy, Digital Strategy, summed it up nicely by describing how organizations concentrate their time and investments into "applying new technologies to existing products, practices and processes..." He went on to explain it "is more than the technologies you buy, it is the abilities those technologies create". Insurance Carriers and banks are embedding digital technology across their organizations, to simplify processes including direct to consumer sales, connectivity to their sales representatives, or electronic underwriting of risk (insurance or lending).
The right digital strategy can expand a Carrier or MGA's market share as well as streamline costly, time-consuming operating models. E- applications, Client Relationship Management tools, Advisor contracting and Financial Needs Analysis applications can make the process faster, more accurate, easier and more engaging. What consumers want, and what your company should be striving for are one and the same: insurance made easy and accessible. A unified digital strategy can help.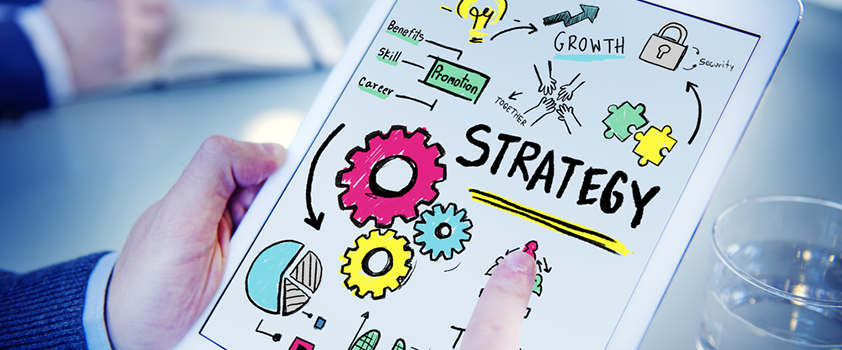 Types of Digital Strategy
The Harvard Business Review identified six types of digital strategies and measured their use, supported by a McKinsey & Company study comprised of over 2,000 companies across industries and countries. These can be broken down into two categories: offensive and defensive.
Offensive – These tactics are about creating or doing something new: a new business model, finding a new supply, or responding to a new demand.
Platform Play: Creating a platform is a way of building a network effect where customers and suppliers from the same value chain can interact in the same space and change the way value is distributed.
New Marginal Supply: Firms are using technology to operate a low marginal model to access new, previously inaccessible supply markets and promote additional distribution. In their study, McKinsey found that this can often be used in combination with platform play. Think of accessing the previously uninsurable markets with guaranteed issue, reaching new geographies or insuring different risks because the lower cost approach equates to profitability on lower priced products.
Digitally Enabled Products and Services: Companies create new products that have digital features that appeal to a new market or new demand. Think of the well-known company, Thermos, and their new(ish) Hydration Bottle with a connected smart lid, that allows you to set and track hydration goals with its dedicated app. You can see how much you sip, when you sip, and how you map to your targets. In terms of insurance products with digital flair, there are now interactive products with apps that track client lifestyle and activity data to qualify for reduced premiums. For example, Manulife Vitality

is a program that rewards clients for engaging in healthy activities, such as walking, going to the dentist, and reading online health articles.
Defensive – these tactics are aimed at recognizing what the firms already do and driving improvement.
Rebundling and Customizing: Firms are using digital technology to customize their services or rebundle them in order to make them more appreciated by clients. In the insurance world, we see additional custom offerings being auto-marketed to clients based on the previous insurance choices they have selected and past underwriting assessments.
Digital Distribution Channels: Introducing digital distribution should make accessing your product or service easier for clients, including online price comparisons and purchasing.
Cost Efficiency: Companies use digital to reduce their costs, either through automation or cost scaling.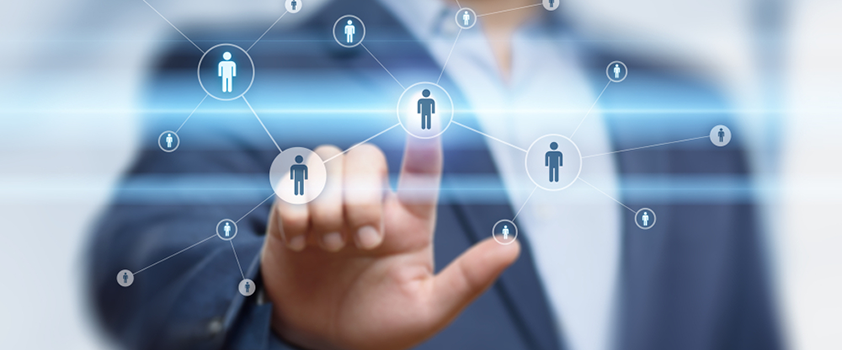 What's in it For Your Advisors?
When considering what technologies would work for your company going forward, you must think about Advisors and how new technology will impact them. It's important to involve Advisors in the development process. Often, they will be the ones who are using tools to interact with clients and they will be able to offer valuable feedback on advantages and disadvantages.
Having a solid repertoire of digital tools available to Advisors is key to attracting, educating and supporting them, as well as retaining talent, improving efficiency and boosting sales. These digital tools can include sales, productivity, E-learning, compliance, and lead generation tools or services. Advisor-driven technology allows advisors to:
Be aware of customers' life-changing events in real time, so that they can recommend possible life insurance options
Access CRM analytics features that can assess their client data to offer insight into:

Sales opportunities – both servicing opportunities and net new sales
Demographic patterns
Client service improvements
Increasing productivity
Tools to improve their sales techniques and become more efficient.

Maintain compliant practices and processes
Transact efficiently with clients
Track third party services
Continue education and certifications
Complete needs analysis
Market their business
Equipping your Advisors with relevant tools that help them to do their jobs in the best way will also have a positive impact on your company's performance.
Final Thoughts
Digital strategy is here and will change the way our industry operates. It is no longer a way to differentiate, but a way to transact business, to keep up to those forging ahead, to innovate, and as we discussed before, to consider the fair treatment of consumers. As we develop digital strategies and tools we must consider maximizing Advisor distribution and our end clients. The APEXA platform is but one piece of the pie, but one that is connecting Advisors, MGAs, and Carriers through a centralized, standardized digital contracting and compliance platform. Our goal is to make Advisor contracting and compliance easy and take you one step closer to fulfilling your digital strategy.
---