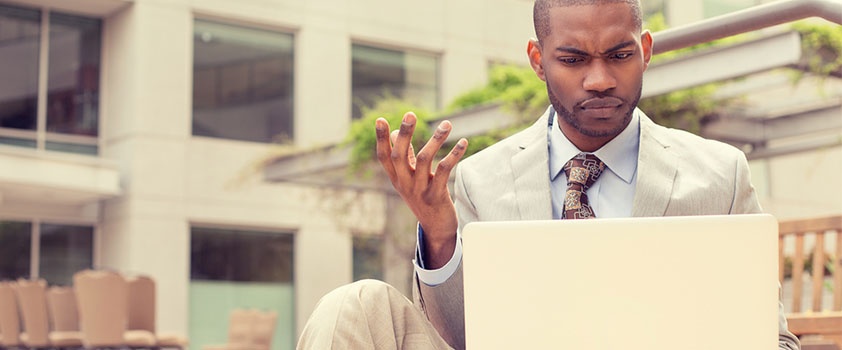 If you're an insurance advisor, the picture I'm about to paint may seem all-too-familiar to you. It's the middle of summer, your clients and prospects are on vacation, and you find your work days getting shorter and moving slower. Before you throw your hands in the air and book a trip to Riviera Maya, know that there are advisors in the alternate camp, those who see summer as a great time to write business, develop future sales, review their annual plan, brush up their skills or catch up on all the industry change. Read these tips on how you can make the most of the dog days of summer, and you may just reconsider what your summer activities look like.
Slow Season…or Not?
It's no secret that in the sales world, summer can be considered "slow season". A time to sit back, relax, and then kick it into high gear once fall starts. One of the keys to knowing how to thrive during the summer is understanding why it is historically not conducive to high sales, so you can use these reasons to your, your clients' and your prospects' advantage.
First off, in the summer, clients and prospects are often on vacation, leaving the office earlier than usual, doing activities with their kids who are out of school, planning weekend getaways, or in some major cities, it seems like "everyone" is away at the cottage. This means that their insurance policies are typically the last thing on their minds. So, what can you do? Start by calling people in the morning, before lunchtime. It's usually easier to reach people on the phone at this time, and they're more likely to respond to your email if they haven't left the office yet. To get insurance back on their minds in the summer months, set up a meeting or a call to discuss how they are "doing" year to date. This can open the door to pre-sales conversations. Even if clients don't want to meet, you need to let them know that they are not being forgotten. For some people they are more clear-minded during or after vacation and it can be a great time to talk about planning. Most people don't go away for the entire summer and even if they tell you that now isn't a good time, you have still reached out to maintain that connection. It is also worthwhile to make sure your connection is to the family, not just one person. Do you want to have the children's business – it may only be a few years away and do you want to know who you are dealing with if there are health changes or claims? All of these possibilities could result in fall meetings, so get all the paperwork ready, that way when fall rolls around and they're ready to revisit the discussion, everything is set to go.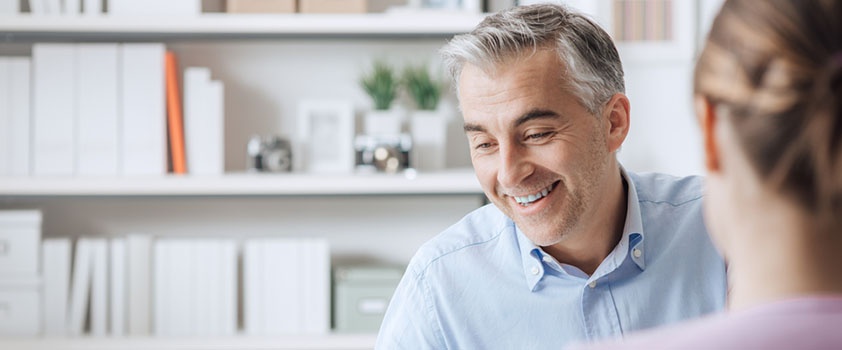 Summer Networking
One of the great things about summer is it offers many opportunities to socialize and network with prospects and peers. There are ample opportunities to attend events to source leads and meet new people. Community barbeques, kids' camps, team sports, music festivals, cultural festivals or big sporting events. You also have the time to build relationships with fellow advisors and grow your network. You can learn from one another, you can partner on marketing initiatives or find out you specialize in different aspects of the insurance industry and can collaborate. Some Advisors very much embrace community networking to the point of sponsorship, and hosting charity events. You could take a much more subdued path and just shake hands, meet people, or best of all, ask them about the most important thing to them: themselves. Learning about people and their families, and letting them understand you in a social environment can put people at ease and make connecting with them in the future or on LinkedIn far more natural. So, remember even if you are vacationing, it is alright to be social and do some informal networking while you're soaking up the sun.
Industry Events
There are plenty of industry-focused events happening in the summer, which will help you to stay up to date with the latest trends and enhance your current skillset. Our industry is constantly changing, so if you have more time – use it to make sure you are still current! There are strong advisor associations in Canada that provide great event and educational opportunities. Advocis (The Financial Advisors Association of Canada) has various chapters across Canada, each of which hosts many affordable summer events including seminars and speaking functions that earn you CE credits, practice development sessions, tournaments, sporting events and family-fun activities for members. They also have a full learning centre complete with licensing, certifications, designation and CE credit options. Click here to check it out. The Independent Financial Brokers (IFB), hosts the IFB Academy, an online learning platform, providing material like their new AML- ATF course. IFB also offers workshops, seminars and summits and has course content to work towards your CFP designation, Mutual Funds and other designations. Click here to learn more. The "slow season" is really the best time to take full advantage of these learning and networking opportunities so that your repertoire of skills and contact list is robust as summer comes to an end.
Last year, I wrote a post on the importance of knowing your client (Click here to read it). To do this, you must listen to them. Ask them questions about their family, concerns and future plans. The more you know about your clients, the better your recommendations for them will be, and in turn, they will trust you for years to come. Although always invaluable, summer is a time when the #knowyourclient (KYC) strategy really comes in handy. For example, if your client has three children and is going away to visit family out of country for two weeks, you may want to discuss their policy with them before they go and offer them a 'vacation tip-sheet' tailored to their situation. Do they have travel insurance? Are their children older and not covered under family benefits any more? This shows that you have their best interests and specific needs in mind, so when they come back from vacation and are ready to take another look at their finances, goals or insurance, they will think of you. Make sure you touch base with your clients over the course of the summer to maintain relationships with them and to gauge any potential opportunities they may be interested in. Even knowing your client's house doesn't have air conditioning or their office location is important. They're more likely to say yes to a meeting with you in your sub-zero office or there may be a great patio by their office to quickly touch base.
During the busy season, we can forget to check in with ourselves because we are so focused on our clients. Take some time to review and update your career goals, check things off your to-do list, rework your marketing strategies - including building your social media presence or blogging, and thoroughly review your client list. This helps you position yourself to be the best advisor possible for your clients and accomplish your career goals. Last but not least, don't forget to relax and recharge, we all do better healthy and rested.
---