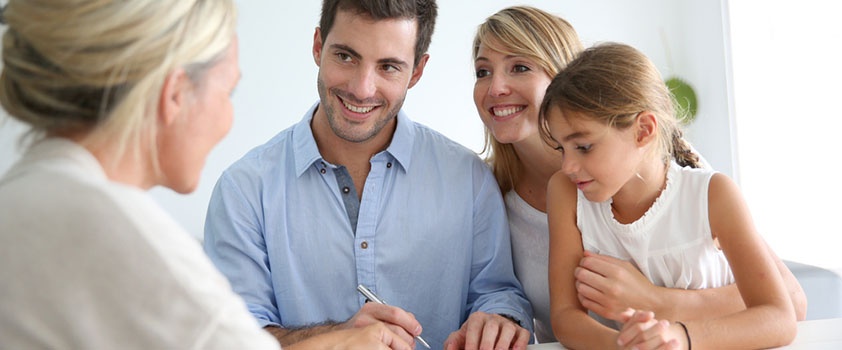 Over the years, I've come to notice that we can lose sight of the far-reaching impact of what we do. Based on interactions I've had with many people, both industry insiders and the general public, there's a common tendency to undervalue the importance of the life and health insurance industry to Canadians, our economy, and quality of life. We often overlook the fact that it can make or break the outcome of any given situation. Even those of us who work "in the business" are not immune to this mentality. At times, I've felt the need to defend our field, which says to me we may not be doing a good enough job at disseminating our message.
Here are a few key points that, as advisors and industry employees, we can keep in mind when working with clients. Sometimes all professionals in our field may need a little reminding of the scope and impact of the passionate work we do as part of the life and health insurance workforce (or at the very least, to remind us of our bragging rights).
Did you know?
$88B (almost $1.7B per week) of benefits were paid to Canadians in 2016

This represents an increase of 50% from 10 years prior

$12B was paid out in life insurance benefits

$6.9B was paid out as death benefits

$5.1B was paid to living policyholders as disability insurance benefits, cash surrenders or dividends
$404,000 was the average household protection (up from $388,000 in 2015)
$7.3B billion was paid in tax contributions (this is twice the industry's corresponding share of Canadian GDP)
Insurance companies are major investors in Canadian financial assets – representing almost 10% of the country's assets
There are 150 life and health insurance insurers operating in Canada
22 million Canadians own $4.5T in life insurance coverage
25 million Canadians have supplementary health insurance
Employs 154,800 Canadians

57, 400 full time employees
97, 400 agents/advisors

$20.3B life insurance premiums paid
*Source: Canadian Life and Health Insurance Facts – 2016 Edition
Not only does our industry protect clients, their families, and businesses, employ thousands, and support the economy through investment and tax contributions, but there are countless peripheral benefits as well. There are entire business sectors that exist due to their crossover with the insurance industry: technology firms, call centres, paramedical companies and marketing firms, to name a few. When we consider the insurance benefits and tax contributions made, we can see that people are able to continue or return to work, support their families, and contribute to society because of the financial injections from the benefits paid or the tax base, and it becomes even clearer - our industry is a real force for good.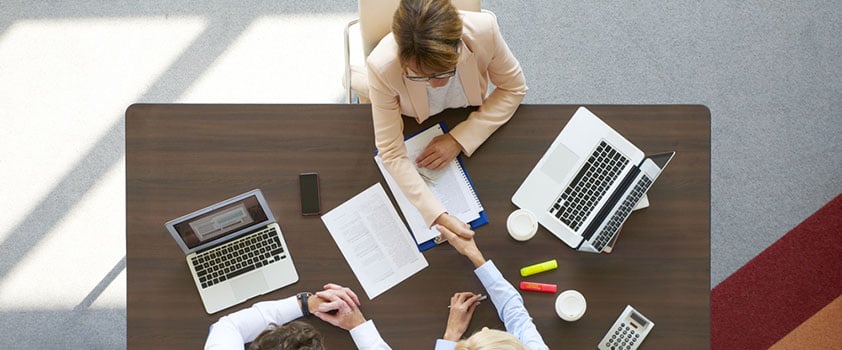 Beyond the Statistics – Industry Focus & Opportunities
Beyond what goes on today, we work in an industry that is always looking to innovate, be more relevant, and reflect on how it operates. Insight into what is driving evolution comes from KPMG's 5th annual Canadian insurance industry opportunities & risk report in which it asks insurers and reinsurers to identify their 'Top Opportunities' and what is 'Top of Mind'. Here are the results:
Customer Importance:

For the third year in a row, customer 'acquisition and retention' is indicated as top of mind by respondents. Survey results identify 'enhancing customer experience and focusing on client relationships' as the top opportunities within their organizations.
Over half of respondents disclosed that they have taken action to align middle and back office processes to become more client-focused.

The topmost opportunity (trend) identified in 2017 was the intention to leverage data analytics tools to better understand clients, which would allow for the assessment of client needs and the ability to deliver tailor made solutions. What's better than having bespoke solutions that are suitable for your client base?
Relationship Building: Insurers pinpoint relationship building as a prime motivator to invest in new channels and digital technologies. Companies are taking the steps needed, and using information acquired through technology, online presence, and applications to better understand their customer needs and behaviours. This is driven by the intention to customize solutions, improve experience and create more efficient processes.
Some examples include:
Improving claims processes
Robo-advising
Product customization based on specific demographics
Self-service solutions for clients
Automatic underwriting
Mobile technology option
Simplified products & distribution
The life insurance industry really IS good. We work in an environment that gives so much. It employs some of the best and brightest minds, it drives the economy, and it protects people as they lead longer, healthier lives. It promotes more conscientious living and when our customers get sick or pass on we are there acting as a safety net for their families.
As an advisor, or for that matter, any professional in this field you have every right to be proud to work for what really is a noble industry, and I hope it helps you contemplate that critical relationship – the one at the start of it all – the one with our clients.