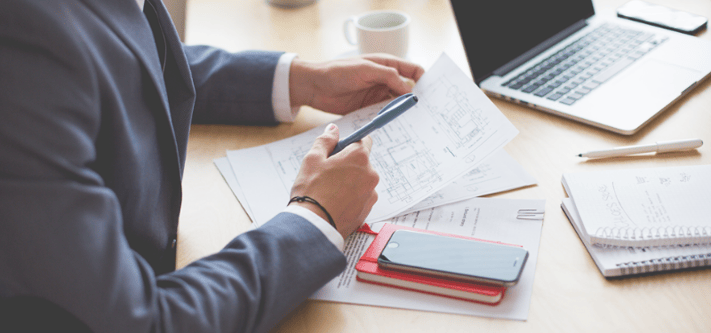 Do you ever find yourself asking …"Isn't there a better way to do this?"
Administration – like it or not – is a key component to the success of any business, including being a successful Advisor. As an insurance professional, the idea of "administration" encompasses many things; but can be categorized into two large buckets: client & business management and operational requirements.
Client management focuses on managing current and accurate client records, business development and marketing. There are Client management tools to help you with this side of your business.
Operational Requirements, is the work and records-management involved in keeping you able to practice in this industry. You need to maintain your license(s), complete with records and renewals, meet regulatory requirements like errors and omissions insurance and complete sufficient education credits. You must also keep track of all your advisor contracts, all while meeting the business requirements for those contracts.
If you want to get paid, it falls upon you to ensure that all the insurance companies or MGAs you work with have the current and accurate information about all the aforementioned details as well as things like banking, contact information and any changes to how you operate your business. Add to that the potential for acquiring new contracts and navigating the application process.
As an independent advisor or as part of a corporation, administrative requirements translate into time, money or energy out of your day. Whether or not you complete this task yourself, hire administrative support, relay on services within your MGA or firm – we can all benefit from simplifying the process.
The Good News – Contracting and Compliance oversight (those Operational Requirements we just outlined) are about to become easier!
In 2017 you will see, hear about and be invited onto APEXA.
APEXA is a web based platform, where each Advisor will have their own profile. Through your Profile within APEXA you will be able to:
Manage all that operational information in one place;

Share it with the partners with whom you are contracted;

Apply for new contracts – electronically;
So it sounds great – but what exactly does APEXA do?
We are changing the way you connect with MGAs and Carriers and making the contracting process more standardized and efficient. Specifically:
APEXA connects Advisors, MGAs and Carriers together in one platform;

You have a Profile and can see what Advisor contracts you have;

You can request new contracts through your MGAs, within APEXA;

You keep your Profile current and your updates get pushed to those with whom you are contracted;

Your Profile information includes:

Your license(s);

Your E&O;

Your contact information, email, address, phone number;

The Canadian Life and Health Association's Advisor screening questionnaire;

Your CE credits.

We remind you of upcoming renewal dates for license and E&O;

MGAs and Carries use this profile to keep their records current and if you apply for a contract with a new organization, then you are asking them to review your profile as part of your application process;

Contract Screening requirements are facilitated in the system, so if an organization requires a background check be completed, you will be able to complete it via a link in the system.
APEXA is worth looking forward to, it will standardize the way you do business and streamline your Administration in 2017.
To find out more and keep current of APEXA's latest, find out what Advisors are talking about and signup to become A-Listed!