Welcome to the #APEXAProTips Roundup!
#APEXAProTips are monthly live tweet sessions where the APEXA team stands by live on Twitter to answer all of your questions. The Roundup highlights the top questions. The following questions are from our second session on September 14th. Missed our first session? Make sure to check out our first Roundup here!
1. MGA Onboarding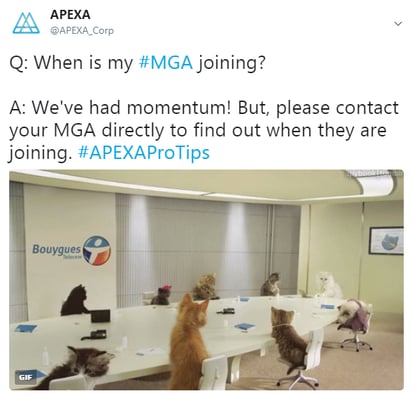 2. Advisor Licensing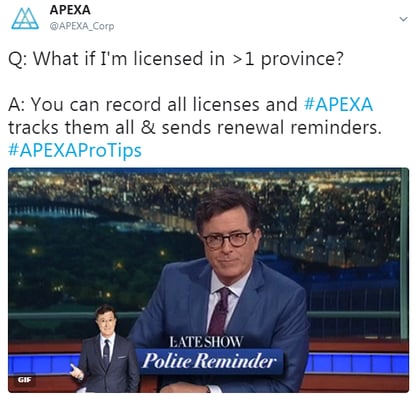 3. Working with Multiple MGAs/Carriers



---
Next Session

Missed September's #APEXAProTips session? Don't worry, we'll be hosting another one in October. Check out our Twitter account to follow and tweet us during next month's #APEXAProTips session on October 19th from 1pm-2pm EST.