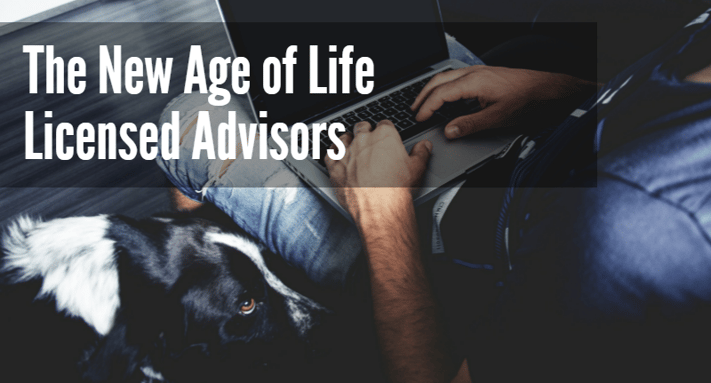 Earlier this week I took part in APEXA's official training days whereby the business leads, and soon to be expert users of APEXA, got to use the system, familiarize themselves with all its capabilities, and practice what it would be like to officially onboard advisors once the system is launched and fully up and running.
While I was logged in to APEXA (or simply connected), it got me thinking about the new age of life licensed advisors and what that landscape would look like. APEXA really is a game changer for our industry, one that I'm really grateful to be involved in. We're leading the way for life advisor contracting and screening by 1 - making it fully digital and 2 - connecting everyone in an industry that previously operated in silos.
Operating in a New Industry
APEXA is leading the way in an entirely new industry, too; one Deloitte calls "RegTech." A wordplay on the likes of FinTech, InsureTech and so on, RegTech is referred to as:
"As with its bigger brother FinTech, the definition of RegTech will mean different things to different people in this developing area. While the name is new, the marriage of technology and regulation to address regulatory challenges has existed for some time with varying degrees of success. Increasing levels of regulation and a greater focus on data and reporting has however brought the RegTech offering into greater focus thereby creating more value for the firms that invest in these solutions."
This brings us to the foundational question: What will the new age of licensing and contracting look like for Canadian Life Insurance Advisors?
In the simplest form, I can tell you that it will be entirely paperless. And this is something that many across the Canadian Life Insurance industry have been calling for. Have a look at this EY Study; Insurance in a digital world: the time is now, in which they state "insurers acknowledge their current low levels of digital maturity and the need to take action."
The Time for Digital is Now
They go on to state that:
"It is time for insurers to evolve and respond: they cannot afford to be on the sidelines of the shift to digital. In light of this imperative, EY undertook a ground-breaking survey of more than 100 industry players to understand how the digital agenda is reshaping the sector and to what extent life and non-life insurance companies are grasping and exploiting the shift to digital." While many of the references to "digital" are likely directed at the consumer's experience with their insurer, there is no doubt that the time for digital, really is now.
Future Generations of Life Insurance Agents
Let's shift to the generation of aspiring life insurance agents who will soon make up our future workforce. How will their experience of contracting with MGAs/Carriers, and essentially building their careers, businesses and brands differ from those of just a few years ago? APEXA is the game-changer for our industry, connecting all and simplifying all. Once live, APEXA will be simplifying the contracting process for MGAs, Carriers and Advisors.
Find out more on how APEXA will be paving the way for the new age of life licensed advisors.