Version Francaise
That time of year has arrived again for parents and non-parents alike; back to school season. The warm summer months have come to a close, conference season begins to ramp up again, and pumpkin spiced... well, everything is the norm for the office coffee runs. And though many (yourself included - hopefully) profit from the dip in activity during the summer months, myself and the APEXA team have had our hands full with plenty to keep us occupied. With only three months left until #APEXAGoLive, I'm happy to share some of August and September's many exciting updates and accomplishments with you here:
Training Dates

"Train the Trainer" sessions for APEXA will be held November 2nd & 3rd in Toronto. Trainers and SME's from each of the first nine companies will dig into the APEXA system so they can prepare their users for January Go Live!
Software Review Sessions 2 & 3

The second and third APEXA software review sessios were hosted via WebEx on Aug 13th and Sept 10th respectively. We would like to thank everyone for attending and for all the great questions we received. The fourth session is to occur on Thursday Oct 8th.
Marketing Awareness Campaign

APEXA's marketing awareness campaign for advisors, MGAs and Carriers was presented to the Governance Committee on Friday Aug 21st and we received valuable feedback to guide our efforts. We are now focused on production for the Fall and we are in the production phase of an Advisor Awareness Video.
APEXA Calendar & Events

September was a busy month for APEXA, with the whole team on the road, attending multiple Carrier & MGA events every week. The most recent Governance Committee Meeting was held on Monday September 14th. And in the next few months, the team is looking forward to networking with teams at future industry conferences and tradeshows. For full insight into all of our upcoming events, visit our APEXA Calendar page.
Advisor Awareness Video

The storyboard for the video has been completed and has been shared with governance to review. We are in full production mode and we are excited to connect with the advisor population on a new level with this video and to start setting expectations for January.
The word "exciting" is one that we find ourselves using quite often when we speak about APEXA. And while we use the word frequently, it truly is fitting for what we're doing for the Canadian Life Insurance industry. And with only four (exciting) months left in the year, the APEXA team is excited, our partners are excited and here's hoping that YOU too are excited. The rest of 2015 will be filled with many more milestones that we're looking forward to sharing with you.
Warmest regards,

Tonya Blackmore
CEO, APEXA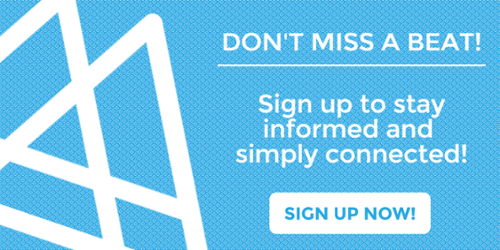 ---
APEXA - Simple et branché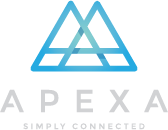 Développements d'aout & septembre 2015
Ce moment de l'année est arrivé de nouveau; la rentrée scolaire. Les mois chauds d'été sont a leurs fins, la saison des conférences déclenche à nouveau, et toutes les choses a saveur de citrouille ... sont la norme pour les commandes de cafés de bureau. Et si beaucoup d'entre vous (espérons-le) profitent du ralentissement d'activités durant les mois d'été, moi-même et l'équipe APEXA avons eu nos mains pleines. Avec seulement trois mois restant avant le lancement (#LancementAPEXA), je suis heureux de partager avec vous quelques-unes des nombreuses mises-à-jour et passionnantes réalisations d'août et septembre ci-dessous:
Dates de formation

Les sessions de formations «Former le formateur» pour APEXA auront lieu le 2 et 3 novembre à Toronto. Les formateurs et les PME de chacune des neuf premières entreprises vont creuser dans le système APEXA afin qu'ils puissent préparer leurs utilisateurs pour le lancement en janvier!
Sessions 2 & 3 des revues du logiciel

Les deuxième et troisième sessions de revues du logiciel d'APEXA ont étés menés via WebEx le 13 août et le 10 septembre respectivement. Nous tenons à remercier toutes les participants et pour toutes les excellentes questions que nous avons reçues. La quatrième session aura lieu jeudi le 8 octobre.
Campagne de sensibilisation de marketing

La présentation de la campagne de sensibilisation d'APEXA pour les conseillers, les agents généraux et les compagnies d'assurances a été présentée au comité de gouvernance, vendredi le 21 août et nous avons reçu de précieuse rétroactions pour guider nos efforts. Nous nous concentrons maintenant sur la production d'une vidéo cet l'automne pour complémenter la campagne et aider ces efforts.
Calendrier des événements

Septembre a été un mois très occupé pour APEXA, avec toute l'équipe sur la route, participants à plusieurs événements des MGAs/compagnies d'assurance chaque semaine. La plus récente réunion du comité de gouvernance a eu lieu lundi le 14 septembre. Et dans les prochains mois, l'équipe se réjouira de faire du réseautage avec des équipes lors des futures conférences et salons professionnels de l'industrie. Pour un aperçu complet de l'ensemble de nos événements à venir, visitez notre page Calendrier.
Vidéo de sensibilisation pour les conseillers

L'histoire en bref pour la vidéo a été achevée et a été partagé avec la gouvernance pour leurs rétroactions. Nous sommes en mode de pleine production et nous sommes ravis de se connecter avec la population des conseillers sur un nouveau niveau avec cette vidéo et de commencer à fixer des attentes pour janvier.
Le mot «excitant» est celui un mot que nous utilisons très souvent quand nous parlons d'APEXA. Et tandis que nous utilisons le mot fréquemment, il est vraiment approprié considérant comment nous transformons l'industrie canadienne de l'assurance-vie. Et avec seulement trois (excitants) mois restants de l'année, l'équipe APEXA est excité, nos partenaires sont excités et espérant que vous aussi êtes excités. La balance de 2015 sera rempli de beaucoup plus d'étapes et nous sommes impatients de les partager avec vous!
Sincèrement,

Tonya Blackmore
PDG, APEXA