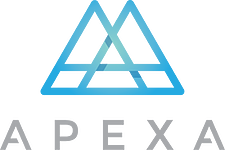 This is the fourth in our monthly series of communications where we update you on the progress of our Industry Solution, APEXA, and we are excited to share all of what this past month has had in store. At the forefront of all that we do is our team's belief in our industry-supported solution, APEXA. While there may be other industry services that seem similar in nature, what sets us apart is not only the transparent nature of our culture but the fact that we are an industry-led solution, working closely with our nation's stakeholders including Canada's Provincial regulators.
July has proven to be an even busier and exciting month than we had expected, and we'd like to take this opportunity to thank all those who have shown interest in our initiative. We are equally thankful to our existing partners for their continued support as well as to our new partners BMO Life Assurance and SSQ Financial. This is the perfect moment to publicly thank them and welcome them aboard; merci et bienvenue!
Among these milestones, July also brought with it the all too familiar internal project meetings. Follow-ups were had with our Project Leadership Steering Committee, where the APEXA branding was finalized, including the logo and tagline, and we are very pleased with the outcome. As you may know, the name APEXA is derived from the word "apex" – the highest point, and we are confident that our branding (which we are excited to unveil in the coming months) will denote this notion of "industry strength".
Finally, at month's end, we launched APEXA's MGA Workshops, which aim to invite all contacts to an information webinar session introducing them to APEXA. If you would like any additional information, we invite you to visit our Resources Page.

Below are listed a few of our key milestones that we are pleased to share. Feel free to forward this Newsletter to others in your organization so they too can get excited about our vision.
Date

Activity

Outcome

Participants

July 02

Regulatory Meetings across Canada

E&O Carrier Engagement Process

Ongoing communications

Canada's Provincial Regulators

Leading E&O Providers

July 16

Project Leadership Steering Committee Meeting

Introduced APEXA logo and tagline

Launched format technology industry standard approach

Progressed key project issues and opportunities

Core Team

PLSC Team

July 17

Meetings with national Advisor representing organizations

Ongoing industry presentations

Industry bodies

Advocacy groups including Advocis, IFB and CLHIA

July 31 - Aug 19

APEXA MGA Workshops, for more info please contact: info@apexa.ca

Invitations sent to Canada's MGAs to join webinar sessions to introduce APEXA

Core Team

July - ongoing

Scheduled Group 1 Carrier and MGA onsite meetings

Discussed final requirement reviews

Carriers and MGAs

Next Steps

Industry presentations to Group two Carriers and MGAs

Ongoing communication and planning in support of Carrier, MGA and Advisor segments

Progressed work on Industry Partnership Agreement

Core Team
In an effort to keep you Simply Connected, we invite you to follow the link below to subscribe to our Monthly Newsletter to never miss an update!