---

| | |
| --- | --- |
| What makes APEXA unique? Our collaborative business model, which helped us grab first place at the ACORD InsurTech Innovation Challenge semi-finals in New York. Thanks for continuing to follow our journey as we redefine contracting and compliance for the Life Insurance industry. | |

Tonya Blackmore

CEO, APEXA
APEXA is an ACORD InsurTech Innovation Challenge Finalist!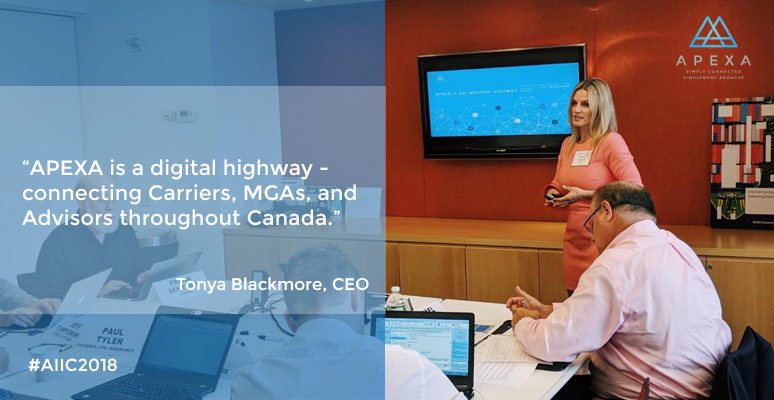 We're excited to announce APEXA has been selected as a finalist in the ACORD Insurtech Innovation Challenge (AIIC) in the Late Stage Startup category! Tonya Blackmore, CEO of APEXA, and Natalie Ho, the Head of Marketing at LOGiQ3 Group, attended the semi-finalist pitch event on June 21st in New York City, which brings together insurance innovators across all lines of business, investors and venture capital partners, technology startups, industry mentors, and experts.
We can't wait to make you proud at the AIIC finals in New Orleans in October. We're honoured to have been recognized by the AIIC and continue to support their collaborative effort to transform the way the insurance industry does business, interacts with new policyholders and partners, crafts the next-gen customer experience, and ensures a prosperous future. Congratulations to all AIIC nominees and winners!
---
APEXA on the Move!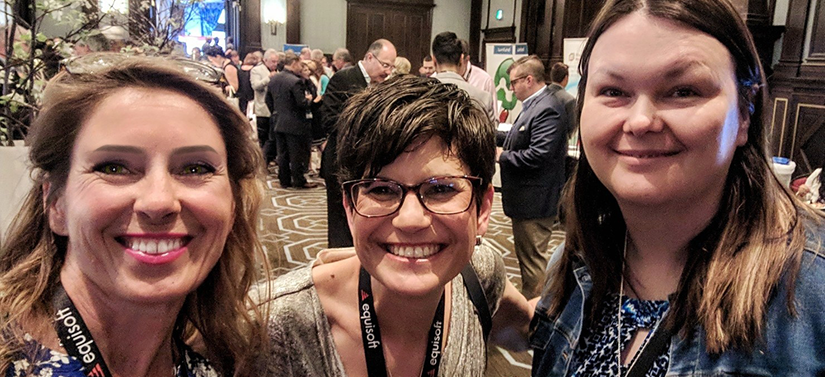 APEXA has also had a busy month visiting various locations across Canada for training, MGA visits, and Lunch and Learns:
Line, our Sales & Account Executive of Quebec & Eastern Canada, was with FHG as they completed training of their regional teams.
In Ontario, we met with new MGAs, visiting offices in Toronto, Guelph and Burlington.
In British Columbia, we met with MGAs, visiting offices in Richmond, Burnaby, and downtown Vancouver. We also had the opportunity to have some Advisor-facing Lunch and Learns out in BC!
Putting the Face in Face Time:

Why You Should Attend These Top Conferences

CLIEDIS, CLHIA, and CAILBA are some of the top conferences of the season and they're much more than the opportunity to network. Our Vice President of Client & Partner Experience recaps the top wins of attending these conferences every year.
| | |
| --- | --- |
| | Change is in the Air: Fairness to Consumers Steals the Spotlight |
| | This year, we've seen a recurring theme across conversations, panels and regulatory bodies in the insurance industry: Fairness to consumers. So what does this mean for you? Read our latest blog to see what it really means to treat consumers fairly. |
| | |
| --- | --- |
| | The Power of Social Media: 3 Reasons why Advisors Should be Online |
| | The sales landscape has changed drastically over the last ten years, where social media has become an important part of the sales process. Why should you make the leap to get online on social media? Our social media strategist explores the top three reasons you shouldn't ignore this trend any longer. |
| | |