Version Francaise
I hope that you've been enjoying the warm weather that June and July have brought us. Today I have some of APEXA's exciting updates from the past two summer months and with only 147 days to Go Live, the APEXA implementation is quickly shifting from the planning to execution phase – and we couldn't be more thrilled about the growing momentum that this has brought. The support from our partners is so appreciated and really speaks to the collaborative nature of APEXA. Have a look at some of the milestones we've achieved to date this summer.
APEXA 2.0
In early July, the APEXA website homepage underwent a progressive transformation. If you haven't visited the site lately, click here to view our new and improved "APEXA 2.0" homepage, with an integrated live countdown as we approach our launch date of January 1st 2016 – a new year for our industry indeed!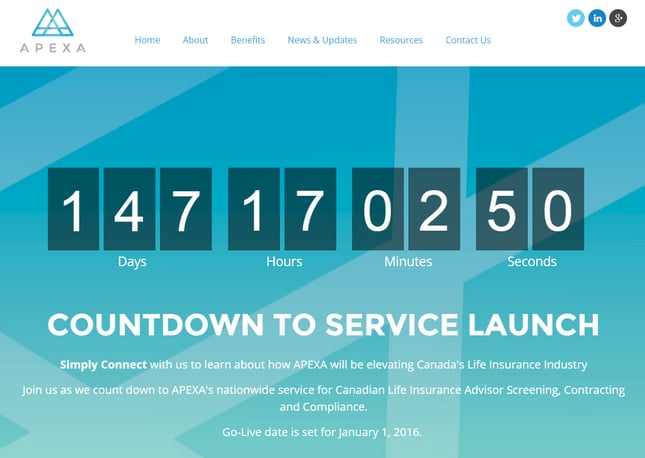 Partner Updates
The initial partners began participating in software demos as of July 29th and will continue monthly until October to ensure they have good visibility over the system functions and a regular forum to provide feedback along the way. The overall objective - no surprises at launch time! We've also armed our onboarding partners with the tools they require to begin their preparations for implementation.
Governance Structure
Significant progress has also been made in forming the future Governance Structure of APEXA. Although APEXA is privately-owned, we believe our industry partners are best positioned to provide guidance on future enhancements and APEXA functionality. Given this, we will continue to be privately-owned but industry governed. The first draft of the Governance Structure was shared with our partners in mid-July.
Customer Implementation Plan (CIP) Meetings
The purpose of these Interactive meetings was to develop a customized project plan to enable a smooth rollout for each partner. The CIPs wrapped up at the end of July and will be followed with bi-weekly touch points to ensure we stay on course from now to go live.
For many of us, our hectic schedules tend to slow down slightly in the summer months. And with only FIVE months left until Go-Live, I invite you to learn more about us, engage with us or even contact us for any inquiries you or your colleagues might be having. If you haven't already, you can also checkout the APEXA Simply Connected Blog – where our experts share industry insight tailored specifically for advisors, MGAs and carriers. Click here to see some of our recent posts!
Warmest regards,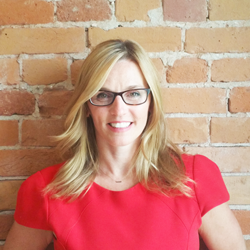 Tonya Blackmore
CEO, APEXA
---
APEXA - Simple et branché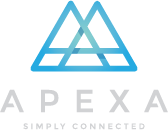 Développements de juin/juillet 2015
J'espère que tout le monde a passé de bons temps avec la température chaude que Juin et Juillet nous ont apportés. Aujourd'hui, je vous apporte quelques mises à jour excitantes d'APEXA depuis les deux derniers mois, et avec seulement 147 jours avant le lancement officiellement, les mises en œuvre d'APEXA se modifient rapidement de la phase de planification à la phase d'exécution - et nous ne pouvions pas être plus heureux de ce changement. Le support de nos partenaires est si apprécié et démontre de la nature collaborative d'APEXA. Veuillez voir ci-dessous quelques-uns des accomplissements que nous avons réalisé à ce jour depuis cet été.
APEXA 2.0
Au début de Juillet, le site Web de la page d'accueil d'APEXA a subi une transformation progressive. Si vous ne l'avez pas visité récemment, veuillez appuyer ici pour voir notre nouvelle page d'accueil améliorée "APEXA 2.0", avec un compte à rebours intégré qui compte jusqu'au date officielle du lancement; le 1er janvier 2016 – ça sera une nouvelle année pour notre industrie, c'est sûr!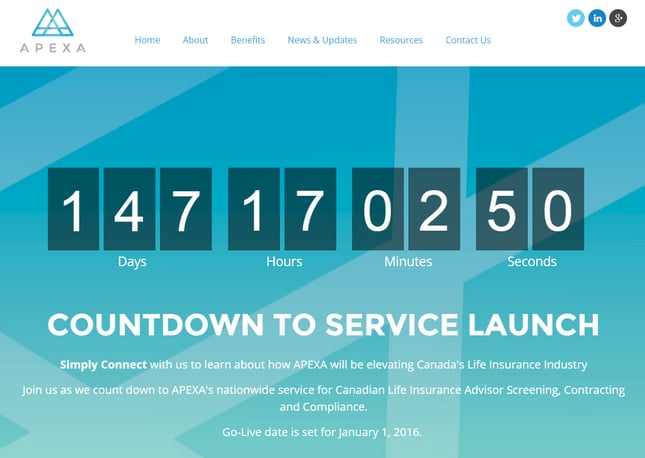 Mises à jour partenaires
Les partenaires initiaux participeront à des démonstrations du logiciel à partir du 29 Juillet et continuera chaque mois jusqu'en octobre et vont assurer qu'ils ont une bonne visibilité sur les fonctions du système et un forum pour fournir des réponses réguliers à travers ce processus. L'ultime objectif - pas de surprises au moment de lancement! Nous avons également armés nos partenaires initiaux avec les outils qu'ils ont besoin pour commencer leurs préparatifs de la mise en œuvre.
Structure du gouvernance
Des progrès significatifs ont également étés accomplis pour former la structure de la gouvernance future d'APEXA. Même si APEXA est une compagnie privée, nous croyons que nos partenaires de l'industrie sont les mieux placés pour diriger le future d'APEXA ainsi que ses améliorations et fonctionnalités. Compte tenu de cela, nous allons continuer à être une compagnie privée, mais régie par l'industrie. Le premier brouillon de la structure de la gouvernance a été partagé avec nos partenaires en mi-juillet.
Réunions, plan de mise en œuvre pour la clientèle
Le but de ces réunions interactives était de développer un plan personnalisé pour permettre un déploiement facile pour chaque partenaire. Les mises en œuvre ont terminées à la fin de juillet et seront suivi avec de points de contacts à chaque deux semaines pour assurer qu'on tiens la route entre maintenant et le 1er janvier.
Pour beaucoup d'entre nous, nos horaires chargés ont tendance à ralentir légèrement durant les mois d'été. Et avec seulement cinq mois restant avant notre lancement officiel, je vous invite à apprendre plus sur nous, échangez avec nous ou même nous contacter pour toute question que vous ou vos collègues pourriez avoir. Si vous ne l'avez pas déjà, vous pouvez également souscrire au blogue d'APEXA « simple et branché » - où nos experts partagent un aperçu de l'industrie conçu spécifiquement pour les conseillers, les agents généraux et les fournisseurs. Appuyez ici pour voir certains de nos récents messages!
Sincèrement,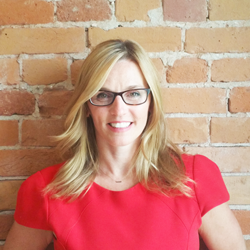 Tonya Blackmore
PDG, APEXA