| | |
| --- | --- |
| "Picture this. You are on a stage in front of a live audience with blinding spotlights in your eyes. You wait nervously until the digital clock at your feet starts to count down. That's your queue to launch into your most compelling and engaging 5-minute pitch about how your company has advanced the industry through technology and innovation. The sound of a loud buzzer marks the end before you turn to a panel of judges who are armed and eager to pepper you with questions. That's the real deal experience of a pitch competition and a proud day for APEXA as we turned up as finalists in the ACORD Insurtech Innovation Challenge in New Orleans." (continue reading…) | |

Tonya Blackmore

CEO, APEXA
... This was my first pitch competition and although I wouldn't describe it as "fun", it was definitely rewarding and, if given the opportunity, I would do it again.
After revising my pitch countless times and what felt like 50 practice rehearsals in front of family, friends, and my bathroom mirror, I felt ready. Nervous, but ready. On the day of the real deal, when that clock started to count down and I launched into the APEXA story, I started to have these internal moments of "oh ya!" during my pitch.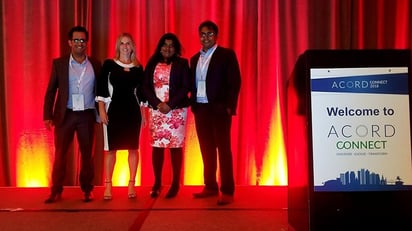 We are advancing an industry "oh ya!". We are cutting out processes and redundant work to speed up advisor contracting "oh ya!". We are digitally connecting the industry to end the need for manual updates between companies "oh ya!". I could hear the cheers in my head and it was a wonderful reminder of the impact and value that APEXA brings to the industry. All thanks to the vision, leadership and support of the companies who have been by our side and paving the way: Sun Life Financial, Inc., Manulife Financial Corporation, Canada Life Financial Corporation, Industrial Alliance Financial Group, Empire Life Insurance Company, HUB Financial, PPI Solutions, IDC Worldsource Insurance Network Inc., Financial Horizons Group. To all of you…a BIG OH YA!
APEXA on the Road!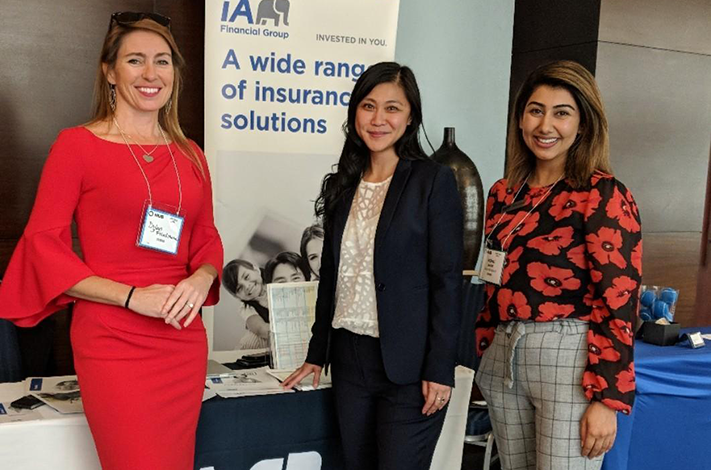 For the last few months the APEXA team has travelled far and wide to visit clients, meet prospects, conduct training, and attend industry events. And this month was no different!
Dylan Friedmann, APEXA's VP, Client and Partner Experience and Line Robillard, APEXA's Sales and Account Executive for Quebec and Eastern Canada and myself, each attended various HUB Days across the country in Montreal, Toronto, London, Calgary, and Vancouver. The events gave us the chance to chat with Advisors and listen to compelling speakers. While on the west coast, Dylan also met with some of our MGA clients and prospects.
Megan Lussier, Client Implementation Lead, met with clients preparing to go live on the system. Line and Dylan also met with MGAs and Carriers in Quebec City and Montreal who are getting ready to join #APEXANation!
Compliance – Got Your Hands Full, Digital Solutions Will Help!

Compliance touches so many aspects of an advisor's business. The topic can be often overwhelming and complicated. Discover the many digital strategies and tools to tackle compliance in

this blog

.
Change is Good…If You Know How to Manage It

It is crucial that company-wide transitions must consider all aspects of how operational changes will affect the business. This is why having a comprehensive change management strategy is essential.

This blog

aims to help you build a strategy to better manage change as an organization.