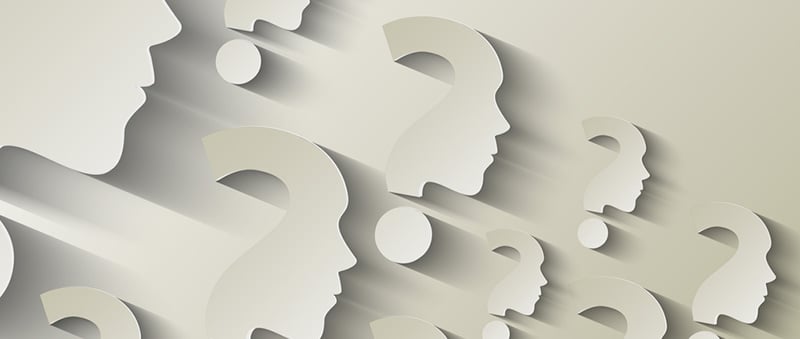 "If it were easy, everyone would do it." We've heard this saying time and time again, applied to every difficult scenario under the sun… But the truth is, it's not easy to accurately assess your clients' needs through an objective lens. Sincere. Genuine. Honest. All of these adjectives carry a positive connotation. They are the qualities that we collectively strive to be perceived as by our clients. But, what even the most skilled Advisors can struggle to suppress is inherent BIAS.
This is an ugly word. No one wants to be perceived as biased. But it's impossible not to assess situations you encounter without analyzing them through your own eyes. The culmination of life experiences Advisors have affect how you respond to your clients' needs. This is not a bad thing. The obstacles you face and tricky situations you remediate teach you what works and what doesn't. Ideally, you learn from experience and adopt effective strategies and a heightened perception of what is in the best interest of your clients.
Prior to participating in the workshop "Understanding Everyday Bias" led by Manuel Wachter from Cook Ross, on April 19th, 2019, I didn't consider myself to be "biased". But, what I learned from this invaluable workshop, was that not only are we all biased in some way, but more importantly, how to avoid allowing unconscious bias to be detrimental to my personal success and the success of my peers and clients.
As an Advisor, your job requires you to assess your clients' needs and offer expert advice on life insurance policies that meet their specific needs. But sometimes, without knowing it, we make assumptions and jump to conclusions based on personal experience or intrinsic values, which has the potential to affect your assessment of the client, which in turn can impact sales and the quality of your client relationships.
For example, millennials are often portrayed by the media as being lazy and entitled. Whether or not you believe this, when selling a life insurance policy to a millennial, you may alter your strategy based on this assumption. You may talk about social media, change your jargon to reflect what you assume millennials want to hear, and unknowingly treat them in a different manner. There is a fine line between being an astute Advisor who tailors your sales strategy based on the client's demeanor and making assumptions about a client based on preconceived notions that are a reflection of societal norms or inherent assumptions. It is difficult to differentiate between the two sometimes, which is why it is so important to be aware of your personal biases.
This workshop stated that the two things we as humans look for when we meet people are warmth and competence. We were shown various photos of people and asked to rate our initial analysis of how friendly they looked as well as how intelligent they looked. Many of the people that were not considered warm or competent, turned out to be the polar opposite.
Avoiding assumptions about clients based on appearance or initial feelings about them is key. Listen to the specific concerns and pain points of your clients while consciously choosing to view them as a blank slate. Being cognizant of one's own biases will increase self-awareness and consequently make you a more effective, smarter Advisor.
It may sound simple, but training your brain to assess the situation of each client through an objective lens is not easy. It takes time and practice and constant self-reminding that we shouldn't pass unjustified judgments. If you can do this, you will be able to truly listen and offer the best solutions.
At APEXA, we listen to feedback from our clients and their Advisors. When we developed APEXA, we collaborated with key organizations and did our due diligence to provide an efficient, objective, and effective industry solution customized to meet our clients' specific needs. That is how we became the platform through which Carriers and MGAs will process Advisor contracts by 2020.
---