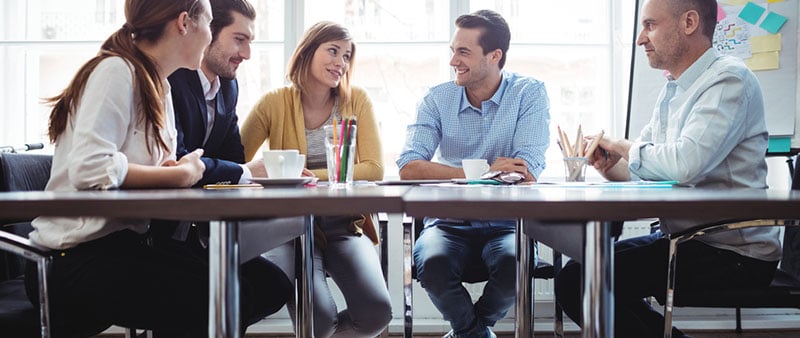 Yes, we're talking change again. The reason is simple: change is necessary; change helps us move forward and if you are going to do it, you might as well do it right.
Our series about change management is written to equip you with the tools to help yourself and your team as you encounter change. You have to plan change, but you also have to understand the people aspect of change in order to make sure it is effective.
In our last blog in this series, we explained the ADKAR model of change (if you missed it, no worries – we added it below):
A - Awareness
D - Desire
K - Knowledge
A - Ability
R - Reinforcement
We talked about preparing for change and the first two ADKAR requirements for successful change management: Awareness and Desire in the previous two instalments of this series.
Today is all about step three: knowledge.
Change requires those experiencing it to understand how to change properly, to be trained on the new process(es) / tools required for the change to happen, and to be given the opportunity and support to learn the new skill.
If you want your team to have the knowledge they need to be productive in the new process or with the new tools, then create a Training Plan and make sure it is adequate to suit your needs. Bigger changes and larger teams likely have more considerations, but even what appears to be smaller changes need knowledge to work. Consider the following variables:
Who are you training?

Number of people, roles, and teams impacted

How much time is needed to implement the change?

Is it an internal change? Does it impact clients? How far in advance of the change should the training start?
How much needs to be learned? (remember we can only take in so much net new information at one time)

Do you know your audience? Make sure you are starting at the beginning, do they know "how to change" – if not, that becomes your starting point.
How do you make the material required to learn the new process (es) / tools easy to learn and digest?
How will you know if your implementation of the change is effective? Give testing opportunities, so you can see if what you are training is working
Are you ingraining the change into the minds of your team? Repetition is good for retention and adoption
Training the new process reaches beyond the trainer or training team. Make sure your project sponsor and the managers of your learners are involved in and aware of the process. They need to support the training efforts, through communicating positively about the upcoming change, sharing expectations, and setting their teams up for success – by giving enough time to focus on and practice what they learn.
The training plan is created to help the trainer, sponsor, management, and the trainees understand how the training will be executed, the goal of the training, expected outcome and the impact to each stakeholder. Learning is far more successful if the learning approach and change management strategies are embraced, valued, and integrated into the culture and philosophy of the organization.
To learn more, check out our blog series on change management: Change is in the Air, So Make Your Team Aware!, Change is Coming…So How Do You Make Your Team Want it?
---