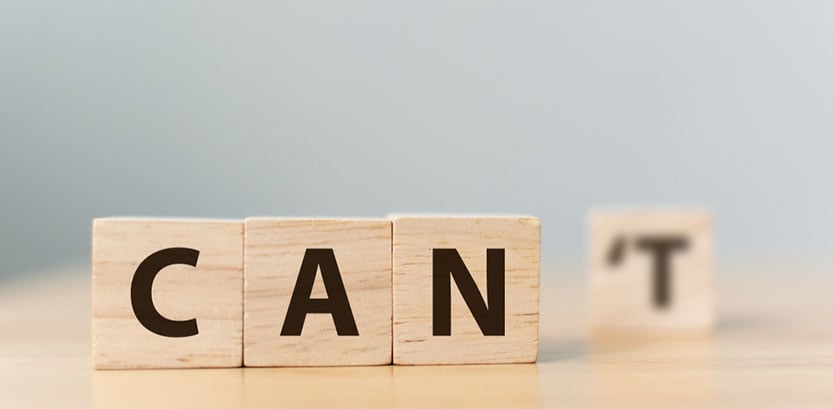 We have talked about how change can be good, even though at first it seems overwhelming or is unexpected. Change within the workplace or team has even more nuances to consider as it impacts many people in different ways.
In our blog Change is Good …..If You Know How to Manage It, we talked about how a comprehensive, organized approach is key for effective change management.
The ADKAR model is a widely-accepted five step approach to ensuring successful change management. Various practitioners offer courses focused on equipping you with the necessary skills to implement change. ADKAR focuses on the people side of effective change management:
A - Awareness
D - Desire
K - Knowledge
A - Ability
R - Reinforcement
In our recent blog, Change is in the Air… So Make Your Team Aware, We explored the first step of the model, awareness, and how it can be used to help facilitate the implementation of change. In this blog, we will take a deeper look at step two, desire, and how it is useful in managing change.
Desire – a closer look.
People will change if they have the desire to do so. One of the key elements of someone deciding to change is determining "what's in it for me?" (WIIFM). If you work in distribution, this concept is familiar, as it is part of the decision process for people buying or clients of any type.
With the right information, provided by a trusted source, a person is able to answer, "what's in it for me?". Equipped with that information, they can make a personal choice to partake in the change. The employee is deciding to engage and participate; this provides a sense of involvement and ownership of outcome.
How do we answer "what's in it for me?" and create desire?
A Communication Plan. Define what you need to communicate, the message to be shared, the frequency of communicating, the approach, and the source of the message. (Remember, from our previous blog, who delivers the messages matters; is it a business message from the executive level or a more personal message from your direct supervisor?)
A Sponsor Roadmap. This outlines the involvement of the sponsor, their importance, role, and involvement in the change. The Sponsor can drive commitment and passion in change, especially when they are respected and seen as engaged and open.
A Resistance Management Plan. It is normal for people to resist change. A resistance management plan allows a change management team to predict, prepare for, and handle resistance they encounter. The plan would include tactics for managing resistance, such as:

Understanding and listening to objections
Focusing on the outcome of the change
Identifying and removing barriers for employees, making it easier for them to engage
Communicating clear, simple messages on the choice employees are faced with and the consequences
Creating hope. People respond to the opportunity of the future being better; so create excitement, passion, and enthusiasm for what the change can bring
Showing the benefits in a tangible way
Being personal and communicating through honest, open relationships
Providing incentives
Similar to building awareness, building desire requires clear, frequent communication, coming from the right source. In the case of desire, a clear communication (plan) would include:
The benefits of the change
How the change will impact and improve things for the employee, the team, and the company
Answering the WIIFM question
How to be involved and what that looks like
Testimonials of colleagues, people your team can relate to and trust, or even teams that they aspire to be more like
The outcomes (or the consequences)
How do you know if desire exists in your team?
If people have made the choice to engage, they will start to ask "what are the next steps?". They may ask how they can support the project, what they should do, and who else is committed. If your team is asking the same questions over and over about the benefits or the value or WIIFM, then they have not yet fully formulated desire. If they are delaying next steps or if productivity goes down, these are signs that the employees haven't made the choice you are hoping for... yet.
Having a full communication plan, dedicated sponsor, prepared managers, and resistance management plan, will help you achieve the desired outcome and give you tools and options if desire seems to be less than they had anticipated.
It is worth the effort to build the plans for change (above), acknowledge the importance of building your team's desire and being prepared for change to get the best possible outcome.
Stay tuned for more information in our coming blogs and newsletters about successful change management!
---