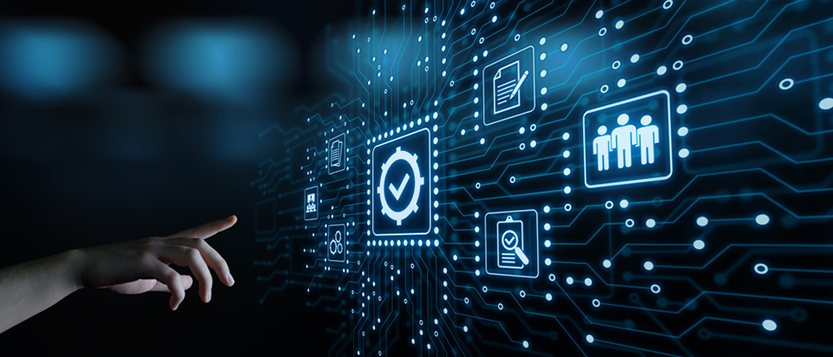 Compliance touches so many aspects of an Advisor's business. It impacts everything from required licensing, E&O, educational requirements, sales practices, know your client processes, to financial needs analyses, product suitability, sales disclosures and so much more. It goes without saying that we all want to be compliant, so we might as well take advantage of the options we have to simplify and standardize compliance processes.
While protecting clients' best interests as well as guiding and overseeing the industry, provincial regulators not only run annual audits of Advisors, but also provide direction regarding Advisor practice management. This year the Canadian Council of Insurance Regulators (CCIR) published Guidance: Conduct of Insurance Business and Fair Treatment of Customers and Financial Services Commission of Ontario (FSCO) released the Life Insurance Agents Compliance Report highlighting areas upon which Advisors should focus.
So What Steps can I Take to be Compliant, Serve my Clients Well, and Make Sales?
APEXA: A Digital Way to Demonstrate Compliance to Your Distribution Partners.
Yup - you guessed it, one of these tools is APEXA. As a digital platform for Advisor contracting and compliance, APEXA helps Advisors to track basic compliance requirements.
Your individual profile contains your license and E&O.
Since your profile connects you to your distribution partners, you can be assured that those partners will be aware if you are appropriately licensed and the status of your E&O.
APEXA also sends you reminders so you don't forget to renew. Note, one of the most common non-compliance issues identified in FSCO's previously mentioned report was failure to maintain valid E&O coverage.
APEXA provides a tracking functionality to log your CE credits, so when those renewal reminders come you'll know if you have enough credits! Failing to comply with the Continuing Education (CE) requirement was one of the most pervasive non-compliance issues also identified in FSCO's report.
Client Relationship Management – a Key to Your Success.
A good Client Relationship Management (CRM) tool can do wonders for helping you track the compliance-driven aspects of your client relationships. Current CRM tools likely offer more than you know, are easy to use, and help drive best practices, analytics, lead generation, integrated marketing, and sales. For the purpose of this discussion we will be focusing on the compliance wins of CRM and save the marketing and flash for another day. CRM is a great tool for documenting aspects of your client relationships that keep you compliant, including:
Client discussions
Advisor recommendations
Acknowledgements of clients' refusals of recommendations
Financial needs analysis
Know your client information
CRM is also an ideal place to store and facilitate use of mandatory forms, industry best practices, sales requirements and organizational benefits like:
Point of sales disclosures

Automated client follow ups

Client letters

Know your client updates
Data analytics custom searches
Industry best practices
Delivery checklists
Product renewal dates and options
Client event notifications
Looking for CRM solutions, there are many great solutions available in the market, below are just a few. The options vary in pricing, functionality, capabilities, and note some great solutions are built specifically for Advisors and developed in Canada.
(In alphabetical order)
Bluesun Advisor (Canadian)
Finaeo (Canadian)
Kronos Finance (Canadian)
Junxure's AdvisorEngine (US Based)
Redtail Technology (US Based)
Salesforce (US Based)
Ebix's SmartOffice (US Based)
---