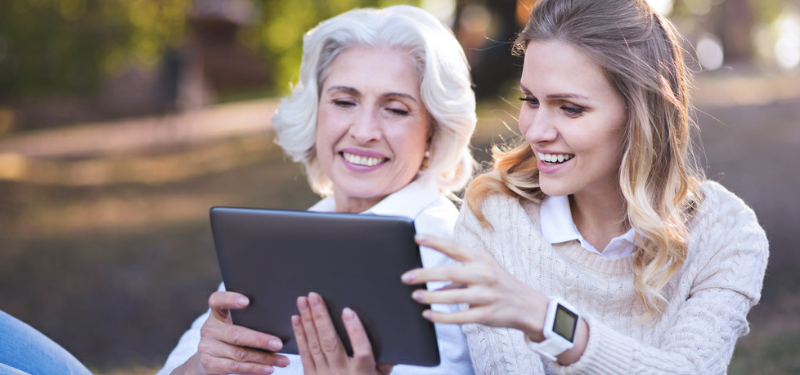 I'm going to start this article with a full disclosure – I am a young millennial who has recently found myself working in insurance. And in this industry where I've been frequently told that the average age of a Canadian insurance advisor is 62 and steadily growing, I have come to quickly realize that people from my generation are largely outnumbered here.

This is why for me, CAILBA 2017 was simultaneously an eye opening as well as a daunting experience. Over the course of two days, variations of the theme 'Responding to Change' manifested itself into various forms, but a common point that seemed to resurface was the problem of connecting to the puzzling generation of the millennials.
Generation gaps have existed throughout history, but it seems that the one between millennials and their predecessors is unusually large. But keep in mind, this is because millennials have grown up in vastly different environments where the capability of technology has grown, economic climates have changed, and social norms have shifted.
CAILBA hosted various presenters from the millennial generation at this year's conference to keep in line with this theme, and these sentiments were echoed throughout their presentations. The following are three points that stood out from this year's conference:
1. Crafting targeted outreach strategies – understanding your (new) audience
Millennials will soon be holding most of Canadian household wealth. As Candybox Marketing pointed out, it will be too late to maximize reach and impact if marketing efforts start when most of this household wealth has already transferred over. As such, as millennials (who have grown up with technology) age, it is imperative that companies start crafting effective digital strategies now, whether that be through optimized mobile user experiences, targeted social media campaigns, and/or new brand ambassadors.

---
2. Investing in research – harnessing the power of technology
As technological capabilities increase, it's important for companies to effectively harness this power. As heard during the conference, Wealthsimple exemplifies the powerful potential of a smart partnership between technology and humans, with the ability to connect with all their clients at any given time (especially during challenging stretches) to deliver the same standard of customer service more efficiently, if not more exceptional levels. However, investment in research is necessary to effectively implement these technologies into more established business models. This is why continuous innovation is so important, and why the LOGiQ3 Group has created the insurance innovation hub of Cookhouse Lab.
---
---
3. Reacting to change – embracing disruption
This conference boils down to the fact that change is inevitable. At a certain point, old processes will become outdated as newer, more efficient processes are found and implemented. In other words, whether we like it or not, industry disruption is coming. And at APEXA, we believe in embracing this disruption, which is the belief that sparked our movement.
---

To end this off, I'll leave you with some food for thought - are you experiencing a gap between generations? If so, what are you doing to fill it? Because whether you are a millennial or not, this conference has shown that this divide can only be bridged as a combined effort from both sides.
Want more content like this? Become an A-Lister today, by subscribing to our newsletter below!