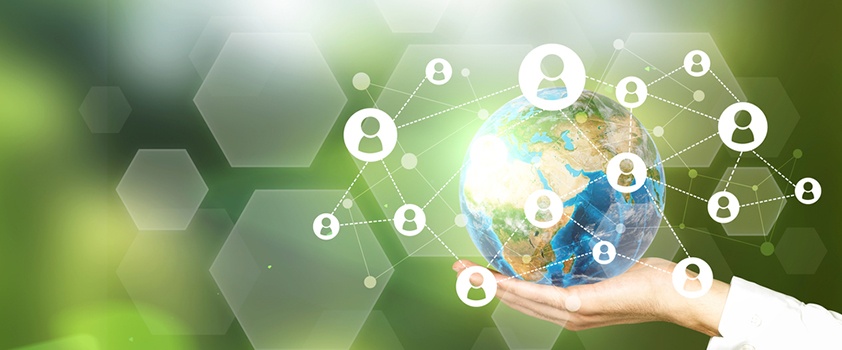 The sales landscape has changed drastically in the last ten years. A major contributor to these changes has been the increasing importance of social media as a selling tool. Prior to the emergence of social media platforms like Facebook, Instagram, LinkedIn, and Twitter, sales were made mainly via word-of-mouth, phone calls, company websites, infomercials, and advertisements in the newspaper. Of course, these sales channels still exist and matter, but social media has become a communication juggernaut that can no longer be ignored as an invaluable sales tool.
While creating an online presence from scratch may seem like a daunting task, here are some key reasons why it's worth the effort:
---

Enhancing your personal brand
Social media provides you a free platform to showcase articles you've written, comments on industry news, and interactions with other leaders in the industry – and in 2018, where consumer research is more prevalent than ever before, seeing the person behind a business can work wonders. In fact, according to Gartner research, 57% of the purchase decision is complete before a customer even calls a supplier. Having a well-curated online presence will create a more relatable persona before you meet a potential prospect as well as boost your professional image.
---




Join the conversation
According to Hootsuite, there are 2.958 billion active social media users. These platforms are clearly not just a fad – they're here to stay, and it's time to join the conversations that are happening there. Creating accounts on social media platforms will help you stay abreast of the latest industry news, people within your professional circles, and emerging trends.
---




Creating networking opportunities
Social media exists to facilitate connecting with other people. In today's digital world, people are easily building professional relationships online before meeting in person. It is also a 'get what you give' environment, and by interacting with people, you'll encourage others to do the same with you, which will widen your network. In other words, by building your social media networks, you will have access to your connections' updates in your feed which helps you tap into the resources, articles, news and advice they are sharing. And who knows? You may find more than a few prospects or leads that will want to continue a sales conversation more seriously.
Want more content just like this? Never miss an update by subscribing to our blog and become A-Listed today!