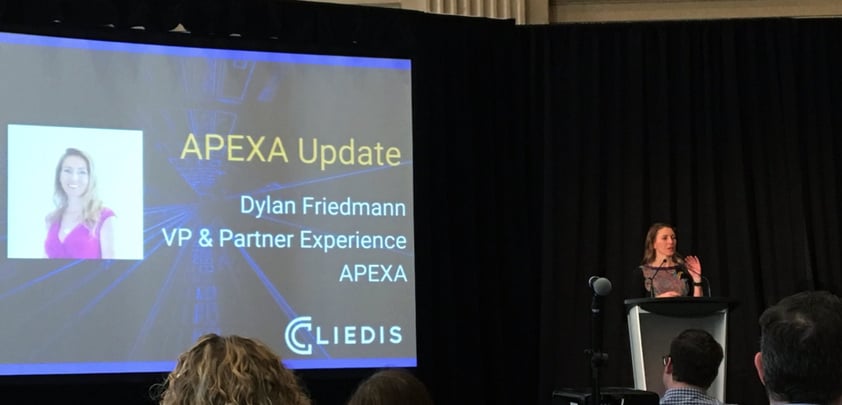 APEXA has been #ontheroad for a number of weeks, in part because it is conference season! I was pleased to have been a presenter or panelist at three of our industry's most content-rich conferences. There are many compelling reasons to attend industry conferences, including the fact that in our world of electronic communication and conference calls, they provide an opportunity to meet your colleagues and to interact face-to-face, dialogue, stay current, share, and collaborate.
I am fortunate to work with many people in different aspects of our industry. Conferences allow me to catch up with so many friends and respected colleagues over the course of a few days. Once we have brought one another up to speed and I have answered "What is new with APEXA?", the most frequently asked question I get is "Can you introduce me to so and so? I am looking forward to meeting them!". Quite often, attendees work with someone whom they have never actually met in person and conferences act as the perfect platform to further that relationship. You are given time to connect with new people, reacquaint with those you see infrequently, or even embrace the opportunity to work through past challenges.
Here are some of other big wins of having the CLIEDIS, CLHIA and CAILBA conferences:
CLIEDIS is dedicated to advancing standardized data exchange for the Canadian life insurance industry. These standards help meet companies' regulatory obligations and objectives for improved business efficiencies and increased sales.
The top reasons to attend CLIEDIS:
Forward-looking initiatives: The Feed Adoption Working Group (FAWG) focuses on how to improve adoption and impact of feeds by distributors. Attendees were impressed by the value of the lively FAWG discussion and dubbed the event a success, which drew over 70 industry-insiders.


Cultivates cohesion: CLIEDIS brings together distributors, vendors and users. It allows for users to have cherished one-on-one time with their vendors and other clients, creating constructive dialogue and learning opportunities.
Keeps attendees in the know: The array of speakers and vendors, with varying areas of expertise means attendees have access to unique perspectives and updates on industry changes and feed progress.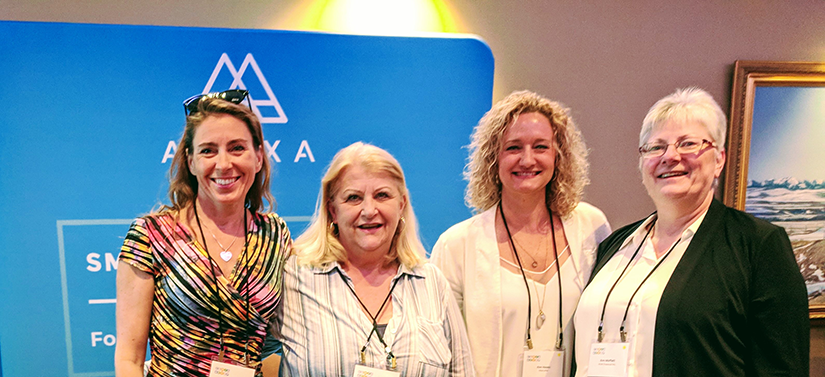 The CLHIA is a not-for-profit, membership-based organization that represents 99% of Canada's life and health insurance companies. CLHIA's member companies, through a wide range of products and services, help Canadians to protect themselves and their families.
The top reasons to attend the CLHIA Compliance and Consumer Complaints Conference:
Wide variety of quality attendees: An exceptional gathering of industry professionals who share similar motivation, providing an opportunity to converse with compliance, privacy, market conduct, distribution, legal professionals and executive directors from insurance carriers, provincial insurance councils, associations, technology firms, legal firms and MGAs.
Thought-provoking breakout sessions: As an attendee you can participate in various breakout sessions, depending on your key areas of interest. Each session also allows for stimulating group discussion and a Q&A period, so that attendees are exposed to different perspectives from the panelists as well as one another. A wide range of topics are typically covered, addressing everything from current industry issues and changes, regulatory evolution, upcoming trends and predictions.
Relevant topics covered by key players: This year's "Tone from the Top" was presented by Peter McCarthy, President and Chief Executive Officer, BMO Life Insurance Company. Peter highlighted the importance of engraining a fair treatment of consumer mandate for your organization by cultivating a consumer-centric mentality across all aspects of your business. We are seeing increasing coverage of this topic and expect more organizations to push for fairness mandates in the coming months. Click here to read our latest blog post about the Financial Services Commission of Ontario's (FSCO) guideline Treating Financial Services Consumers Fairly.
CAILBA is a national industry association that works alongside our members to stay abreast of change and implement compliance and regulatory updates. It represents most of the country's life and health insurance brokerage agencies. Its mandate will be to lobby provincial and federal legislative issues affecting the industry, and establish uniform standards within the industry.
The top reasons to attend CAILBA:
Committed industry veterans in attendance: It's well attended by MGA leadership, compliance executives, as well as carrier distribution partners, vendors, service & technology providers, insurance council directors and insurance associations. This conference brings industry experts who want to learn from and collaborate with one another to set the standard for distribution in the industry.
Informative main stage panels: There are valued speakers and many well-represented knowledge panels that discuss the challenges, changes, direction, importance and oversight of this industry. There are always hot topics like regulation changes, as we see acquisition and innovation all redefining the landscape and how business is done.
Builds a cohesive voice and fosters collaboration: CAILBA strives to connect the industry by pushing attendees to share commentary and ideas and by driving collaboration between associations and standards within insurance distributors. Attendees view CAILBA as a time to touch base with one another and share insight to push the industry forward.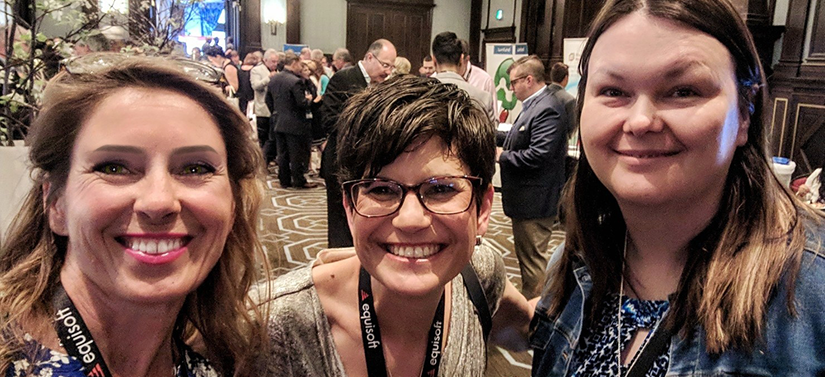 We tell advisors to know your business and know your client. These conferences are invaluable opportunities to strengthen your relationships within the industry, to have face time with contacts you rarely (or never) see, to learn from others and to share in common ground. Allowing members of your team to step outside of their daily routines and connect in a collaborative environment has countless benefits both for your company and your team.
Happy conferencing! To stay up to date with all things APEXA, make sure to subscribe to our blog here!