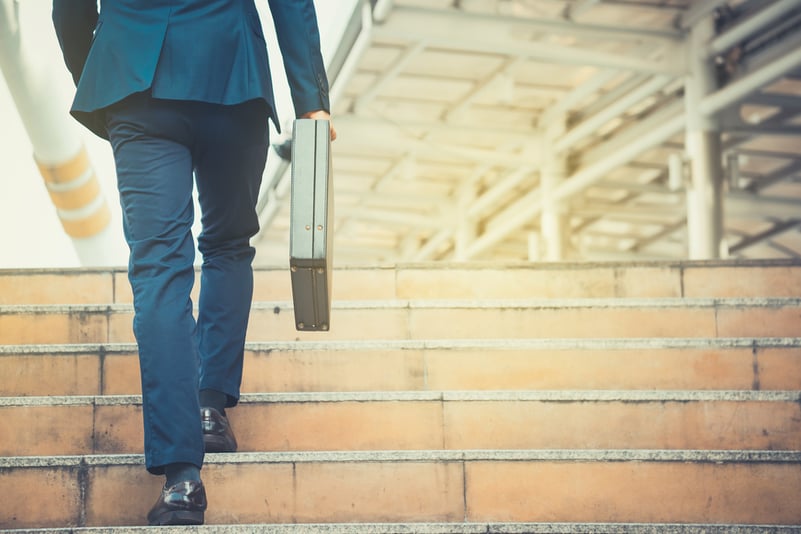 A huge part of what we do at APEXA is work with our clients as they embark on the path to change. Moving towards an industry solution for Advisor compliance and contracting is more than a big step towards standardization, it is implementing new technology and changing the way our clients' teams complete their work on a daily basis.We have introduced how using widely accepted models to successful change management not only helps you prepare and support your teams, but make the project more successful.
Like the ADKAR model suggests, some of the key elements to achieving success is making sure your teams are aware, have the desire to change and the knowledge necessary to make that change. So what's left?
ADK

A

R
A - Ability
For a change to be successful for your teams, your employees need to be able to execute what you expect of them. It may sound similar to Knowledge, but there is a big difference. Ability occurs when your team can take the knowledge they gained in training and apply the newly acquired learning to their performance.
This goes beyond training and communications plans and drives towards your team having the right tools to build their own ability. If ability is applying the learning, then people need to be able to test and practice what they have learned – and be able to seek out support, ask questions and network with others who are processing the same new information.
Consider adult learning as you determine how to promote and ensure ability is achieved during your change management. Research indicates that the average attention span of an adult learner is about 10 minutes and that is worth considering as you teach, present and support ability.
Think about:
How to integrate mixed media
Active involvement of trainees during and after learning sessions
Create active ways to learn: activities, polls, dialogue, interaction, exercises
Problem solving tasks allow application and testing of information and working as a group
To cultivate Ability:
Allow for practice. Provide quizzes, a practice environment, ways to test processes, and assignments to test knowledge
Time blocking. Go beyond expecting practice and provide protected time for your team to be able to do so
Coaching and access. Your team needs access to those who instructed them or managers and people who can support them – even better, people who now apply the same change you want them to embrace
The opportunity to create ability and achieve performance demands that feedback be available and given. Your team has learned something new: a process, a solution, a platform; and if they are applying and practicing, it is imperative to know they are on the right path.
Change Management has many building blocks. Your team having the Ability and your organization being able to coach, test and support the application of learning, will ensure that the performance you desire and the measurable outcome you are targeting can be achieved.
---