A Message from the CEO:

Growth comes from doing and then reflecting. I was recently asked what advice I'd give to others who wanted to engage in a collaborative creation. That took some reflection and turned into the 8 Imperatives of Open Innovation which I had the opportunity to share at InsurTech North. Being part of this wave of change is truly exciting and watching our user base expand is taking change in the right direction.

Tonya Blackmore

CEO, APEXA
APEXA on the Road!

Members of the APEXA team were busy presenting and exhibiting at conferences across the country this month, including Tonya Blackmore who shared her 8 high-impact tips on how to manage an open innovation project at InsurTech North in Toronto where insurance leaders and innovators meet to create opportunity and growth (read more in her blog post below 'Open Innovation: Lessons Learned Creating an Industry Platform')!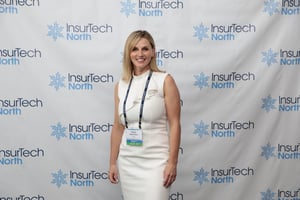 Dylan Friedmann moderated a panel at the CLHIA '2019 Compliance and Consumer Complaints Annual Conference' in Niagara Falls (read more in her blog post below 'Immeasurable Value in Conferences'). Dylan also attended the Collision Conference in Toronto where she learned about striking a balance between innovation and regulation. On the same day, other members of the APEXA team exhibited at the Canada Sales Congress where they had the chance to speak to advisors and peers about their current industry insights and predictions of what's to come!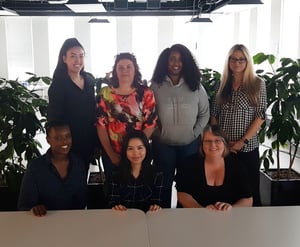 Not only were we on the road, but some of our clients were as well when they travelled to our head office in Toronto for training on how to use the system with Barb Boothe, our Director of Training. It was great to spend some time with our valued clients and to show them how to reap all the benefits of the system at training.
Stay tuned for updates as those clients move from trainees to new APEXA users!
| | |
| --- | --- |
| | Open Innovation: Lessons Learned Creating an Industry Platform |
| | Open innovation takes problem solving to a deeper level by engaging companies to design a solution together. Read this blog post to learn about the eight best practices for open innovation. |
| | |
| | |
| --- | --- |
| | Immeasurable Value in Conferences |
| | Industry conferences provide immense potential for learning and networking, and this blog post delves into three key takeaways. |