A Message from the CEO:

I recently had the privilege of mentoring a team of budding entrepreneurs. Their target was disruption in Insurance and I was so energized by their ideas, enthusiasm and perseverance. It drove home the importance of having Millennials not just on our teams but at the innovation table, building solutions for their peers. It made me wonder how customer engagement will change when Millennials are the primary Life Insurance Advisors in Canada and successors to the industry. Are your succession plans tuned into Millennials? Check out Dylan's feature in this issue to explore this topic further.

Tonya Blackmore

CEO, APEXA
New and Noteworthy

APEXA On the Road
The APEXA team was busy this summer and into the fall season with several clients going live on the system and working hard to ensure upcoming implementations are set to run as smoothly as possible.
What this means is that we are having daily kick-off meetings and spending time making sure our clients are on track to hit the ground running when the time comes. In these meetings, we become fully acquainted with each client's entire project team and review the steps that take them from day one of implementation to the day they are live on the system.
When we are not working with our clients to facilitate their transition, we don't like to sit still. Earlier in the summer, Tonya Blackmore and Dylan Friedmann spent some time in beautiful Victoria, British Columbia, to attend a conference that APEXA looks forward to every year, the CAILBA National Conference. This year, Dylan presented at CAILBA and shared some exciting updates with attendees on the future of APEXA and the growth we expect to see in the next year.
One of the many reasons the APEXA team enjoys attending this conference each year is because it brings together MGAs, Carriers, and Regulators all under one roof. It helps our team to better understand the expectations , needs, and progression of the industry, and to adapt accordingly.
Barb Boothe and Sebastien Rocco also hosted APEXA training with numerous clients including AFL Groupe Financier, Alpha Financial Services Inc., BMO Life Assurance Company, FTIC, Groupe Financier Botica Inc., MGA Canada Inc., MSA Financial, OM Financial Inc., and RBC Life Insurance Company, among others. Stay tuned for more info on what's to come this season!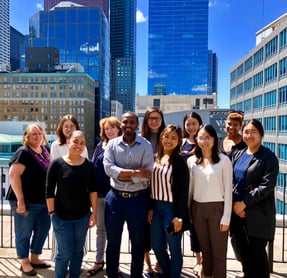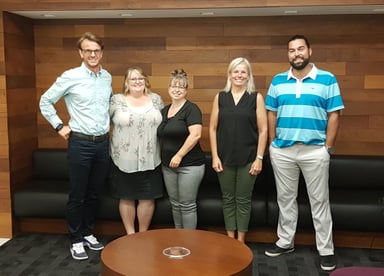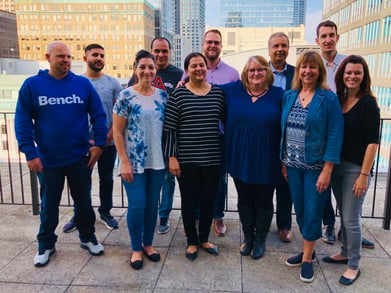 | | |
| --- | --- |
| | Advisor Succession: Tuning into Millennials |
| | We've all heard it: The life insurance industry is changing. The transition to digital is upon us. 50% of the workforce will be Millennials by 2020. So how can you appeal to and recruit this generation? |
| | |
| | |
| --- | --- |
| | Growing a Business: Lessons we Learned Along the Way |
| | As a growing insurtech company, APEXA has experienced firsthand some of the challenges that startups often face. Here's what we learned from our peers along the way. |