Message from the VP, Chief Client Officer

How do we differentiate ourselves as professionals and find success? Always be learning, commit to taking the time to evaluate your knowledge, effort, and relevance. To be the best version of ourselves, we have to be current and cognizant of ways to improve. In order to keep compliance top of mind, read up on FSRA mandates linked below. As we've entered spring, refresh your work-from-home routines with our productivity tips.
Off The Blog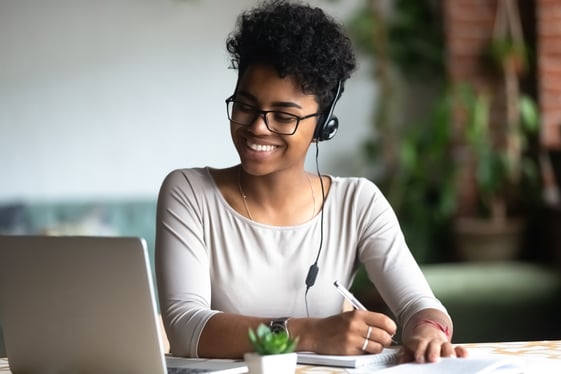 Four Tips to Break Up Your Spring Work-from-Home Routine
Warmer weather usually calls for a break from work. Patio season, barbecues, beaches, sun, concerts, travel – the list of activities that draw everyone out is endless. For those who have been working from home for over two years, there might be a jailbreak right about now, or once we properly settle into the double-positive degrees. However, despite the warm weather and all its trappings, bills need to be paid, and so work goes on. Here are a few tips that should help break up the routine of a regular work-from-home day in warmer weather. Read more.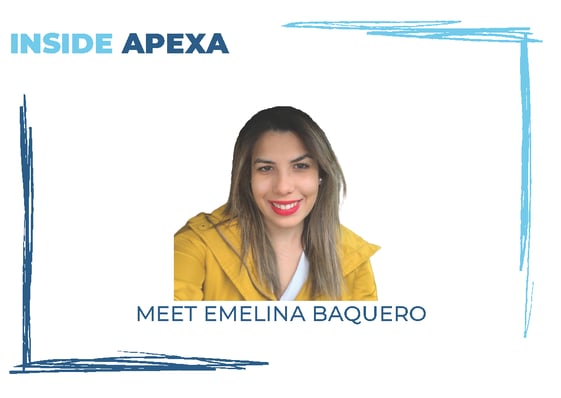 Inside APEXA - Meet Emelina Baquero
Hi! I'm Emelina Baquero, and I joined the APEXA team as an Advisor Support Specialist in 2021. In April 2021, I received an undergraduate degree in political science with French immersion. While I was still studying, I worked at Tim Hortons, where I learned the importance of collaboration and other team skills. In my second year of university, worked for a political party. Given my degree, I was trying to make inroads towards the career that I'd envisioned for myself. I was part of the MUN (Model United Nations) team, and my social skills came to play as I got involved with diplomacy, international relations, and United Nations models. Through this, I was able to volunteer for a Canadian political party where I interacted with politicians during election campaigns. Read more.
Food for Thought
FSRA and Customer Protection in Life Insurance
In its 2021-2024 Annual Business plan, the Financial Services Regulatory Authority of Ontario (FSRA) has outlined its strategic framework as built on four main pillars – Invest in Talent, Outcome and Risk Focused Regulation, Organizational Advancement, and Efficient and Effective Operations. The top priority remains focused on customer protection. Advisors need to heed the FSRA directives in order to encourage the acceptance of life insurance among customers, aid business development and avoid stringent penalties.
"The Financial Services Regulatory Authority of Ontario (FSRA) is proposing to adopt principles of conduct for those who sell, distribute or service property, casualty and life, and health insurance. The principles outline industry obligations and behaviour that customers should expect when purchasing insurance products, helping to increase public trust and confidence in the sector.
FSRA is now consulting on guidance that proposes to adopt the Canadian Insurance Services Regulatory Organizations' (CISRO) Principles of Conduct for Insurance Intermediaries into its regulatory framework. The proposed guidance reinforces the fair treatment of customers as a core component of the intermediary business culture." - Steps are being taken to increase public trust and confidence
"To better protect consumers and improve public confidence in the Life and Health Insurance sector, the Financial Services Regulatory Authority of Ontario (FSRA) launched its first Life and Health Agent Supervisory Framework.
The framework will ensure that Life agents in Ontario are subject to proactive supervision for the first time since 2018, promoting transparency and disclosure of information, while deterring deceptive or fraudulent conduct, practices, and activities." - New life and health agent supervisory framework