Message from the VP, Chief Client Officer

Spring is here and with the new season upon us we can look forward to so many things to come.
As we ramp up activities for the rest of the year it is a great time to take a breath and see if we are keeping track of relevant shifts going on around us.
Do you have goals for yourself or your business? Do you have a focus on the environment or your health? Are you on track? The good news is if you are then the task is to keep moving forward. If you aren't where you want to be, there is still time to pivot and prioritize. Taking that step to evaluate can keep you from standing still and becoming complacent. It gives you the opportunity to make changes that help you find yourself happier, closer to your goals and better prepared to experience the year and life you want.
Hot Off The Press
New APEXA Webinar!
Join our newly launched monthly webinar series to dive deep into the APEXA platform. The next webinar "Contracting on APEXA" is taking place Tuesday April 13th, 2021. Attendees will learn how to:
Receive and action a Contract Request as an MGA

Screen an Advisor profile

Attach Contract Packages

Complete contract requirements and e-signing as an Advisor & MGA

Submit a contract to a Carrier (Primary)
Add the webinar to your calendar by clicking here.
Advisor Onboarding Letter Recap
As part of an ongoing initiative to have all MGAs fully utilizing the APEXA platform to the benefit of all parties, our Advisory Carriers came together to co-author an industry message requesting Advisor onboarding. MGAs could use this communication as part of their Advisor onboarding strategy. The carriers that collaborated on this initiative are – BMO Insurance, Canada Life, Empire Life, Equitable Life, iA Financial Group, Manulife Insurance, RBC Insurance, SSQ, and Sun Life.
Off The Blog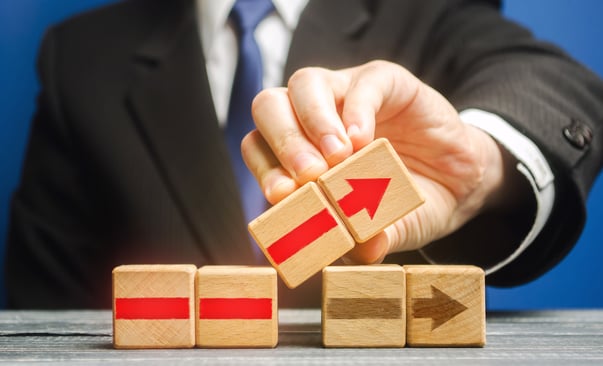 Three Considerations for Business Modernization in Life Insurance
When you think of modernizing your business, going digital may be what first comes to mind. While the importance of being digital is reinforced globally, it is not the only component that should be considered to ensure the changes you are making are optimizing workflow and improving efficiencies. Read more.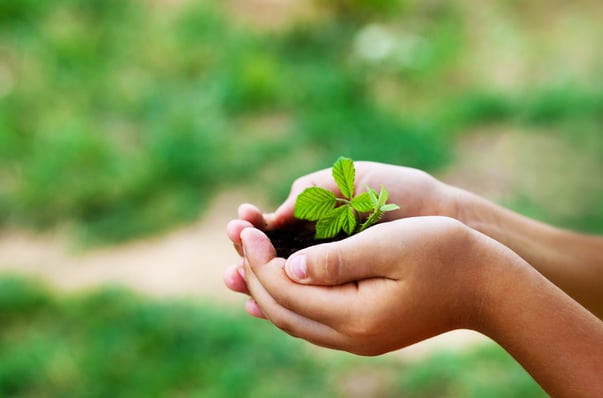 Six Steps to Leading a More Eco-friendly Lifestyle
Earlier this year, we discussed how we are seeing more and more business leaders prioritizing sustainability as a key facet of their mission and building it into their principles and strategies to ensure business resilience. But corporations aren't the only ones shifting toward more sustainable practices. Read more.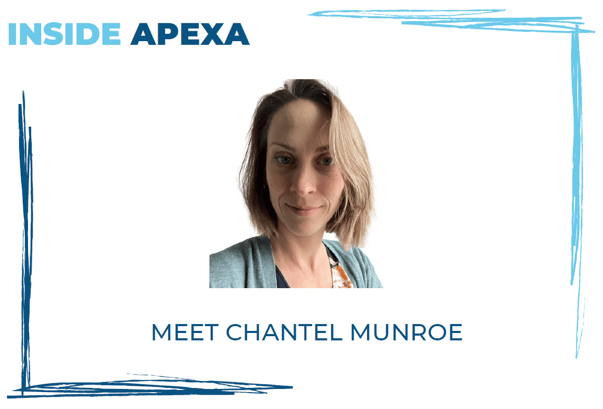 Staff Feature - Meet Chantel Munroe
Hi! I'm Chantel Munroe, and I've been with APEXA since 2017 as a Business Analyst. Before joining APEXA, my background was in finance. I spent seven years at Manulife, where I started as an intermediary Business Analyst. By the time I left, my career had progressed to a senior position in treasury. My focus was on applications and centralized processing. At the end of my seventh year at the company, I decided I was ready for something new. Read more here.
Food for Thought
A Shift is Happening
Organizations are adapting to hybrid approaches of doing business ranging anywhere from repositioning to growing to meet increasing digital demands. However, scaling up has a different look these days – expanding to include e-commerce, recruiting to fill new positions, and training staff to transition to new capacities, all from home.
Merging work and home life begs the question, how do you maintain corporate culture outside of the four walls of a business. Organizations must adopt new methods to emulate corporate culture and best practices, especially with personal elements competing for people's attention at home during the workday.
What strategies have organizations put in place to understand and embrace the changes needed to connect employees with culture despite the physical distance? How are companies ensuring that out of sight is not out of mind, with both old and new team members, in the case of their mission and values? How are businesses minimizing risks by moving from old to modern processes?