Message from the VP, Chief Client Officer

Change tends to be a harbinger of positive outcomes. Imminent change brings excitement, new energy, and a renewed drive to improve, among several uplifting sentiments. I am enthusiastic that APEXA has joined the MIB Group of companies. With a shared culture and heritage and focus on digital industry solutions, we look forward to providing innovative tools that advance the industry together. Whether starting a new job, a new addition to a family, relocating, or something as basic as changing a password – we all face change, embracing it leads to growth and positivity. Let's do it!
Hot off The Press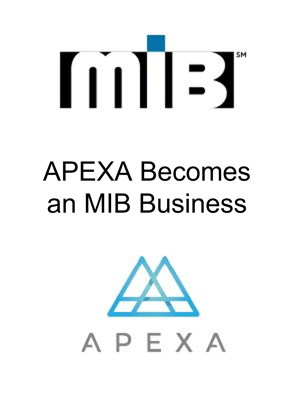 APEXA is now Part of the MIB Group
We are thrilled to announce that APEXA has become a part of MIB, an organization that shares APEXA's passion for providing innovative solutions that advance the life insurance industry and digitize the insurance landscape. MIB is committed to the continued development and growth of the APEXA solution to serve our client base and will look to identify ways to expand APEXA's offering to help it reach its full potential. Read more here.
Off The Blog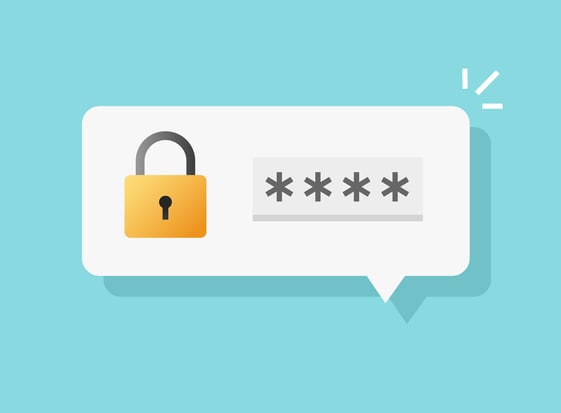 Cybersecurity - Pass The Password Test!
Just as the pace of innovation has increased throughout the pandemic, so has cybercrime. These threats and dangers come in several formats – password hacking, data theft, impersonation, blackmail, reputational damage, and more. Life insurance customers have entrusted the industry with valuable data that needs to be protected. APEXA focuses on cybersecurity – client data safety is our priority. As much as it can be confusing to keep up with each new trick (whack-a-mole, anyone?), ongoing awareness and learning are essential to avoiding pitfalls. Read more.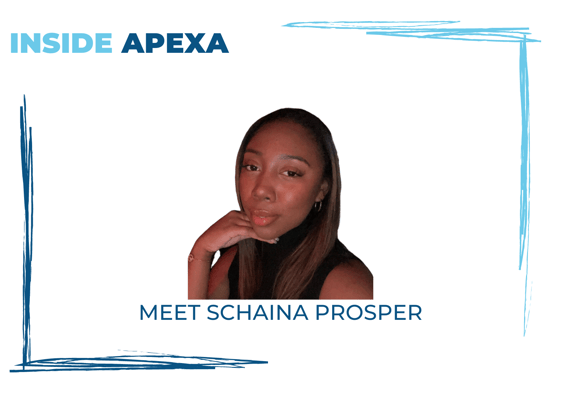 Inside APEXA - Meet Schaina Prosper
Hi! I'm Schaina Prosper, and I've been with APEXA as an Advisor Support Specialist since September 2021. Before joining APEXA, my first job was with the Canadian Government's Immigration, Refugees, and Citizenship Department. I worked there for about a year and a half as a political analyst. My degree was in international studies and modern languages in the political science field. It was during my last year of school that I started working at IRCC. Not long after graduation, at the beginning of 2021, my contract with IRCC ended. Prior to that, I had begun taking an interest in the FinTech industry. Therefore, when I saw an opening to fill the Advisor Support role at APEXA, I was happy to submit my application. A few elements that I took into consideration were workplace culture and the possibility of remote work. My expectations working with the APEXA team have been surpassed – I love the flexibility it offers, how supportive the team is, and most of all, my interaction with clients as I guide them through the system. Read more.