Message from the VP, Chief Client Officer

Everyone likes to feel connected, perhaps to their partner, closest friends, pets, nature, or family. The value of connection really comes from authenticity. Therefore, what we share, and present should truly be a reflection of ourselves, our offerings, and our support.
There's a drive to digitize businesses, but we still need that human connection. Looking at what the world has endured over the past two years, we have learned how to forge and maintain connections with those important to us. It is really up to the industry to find that sweet spot where business meets humanity.
Off The Blog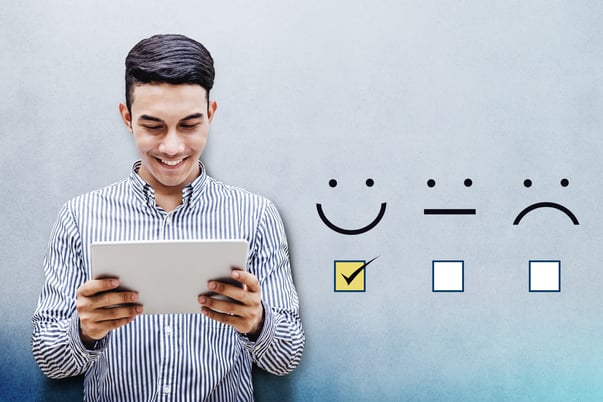 Digital Customer Service - Here's Why Life Insurance Advisors Should Care
Whether you are an Advisor, an MGA, or an Insurer, customer service is about the customer's every interaction during their journey with your brand. Traditionally, customer service was perceived as a service offered after the customer had reached out with a complaint or a query, for instance, about a product. Often these interactions happened within a set timeframe via traditional media – letters or phone calls. However, most consumer transactions now occur digitally and directly impact consumer behavior and expectations. With this shift, the spectrum of customer service has broadened to incorporate every customer touchpoint. Keeping a finger on the pulse of customer satisfaction wherever customers meet the brand is ideal. Indeed,
brands that include customer service in their marketing strategy have demonstrated customer satisfaction
.
Read more
.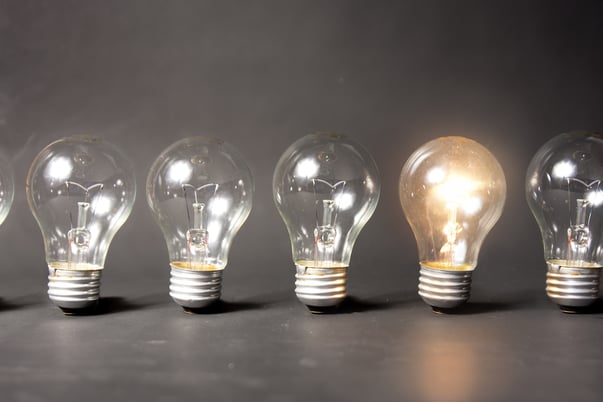 Promotional Strategy for Life Insurance Products
When thinking of promoting life insurance products, strategy is one of the first things that comes to mind. Today, being armed with clear, accurate information about these products is simply not enough. You also have to think about how to reach every customer category and to reach customers at their point of need, wherever they may be in their consumer lifecycles. Here, promotional strategy plays a significant role. It helps you determine what you are about, what you have to offer, and to whom. It also helps you establish who your audience is, what their needs and pain points are, and where they can be found. Finally, it helps you to know how and when to communicate your offerings to them, and why they should choose you over the competition. This strategy is an excellent launchpad for all marketing activities. Read more.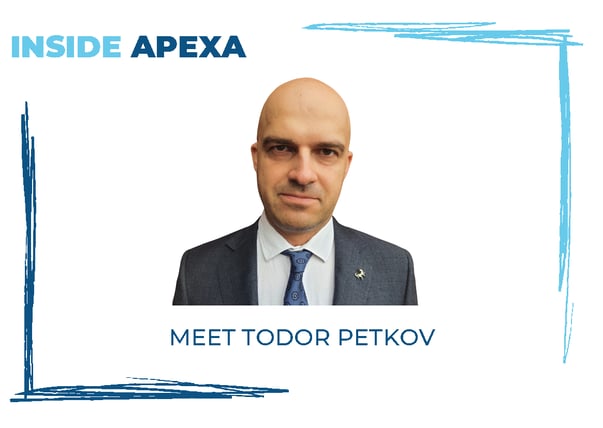 Staff Feature - Meet Todor Petkov
Hi, I'm Todor, and I've been with APEXA as a Document Validation Specialist since 2019. I've always worked in the financial industry, with most of my experience being in banking. My first job in Canada was with a bank in Quebec. I gained considerable administrative experience, which I carried over into my next role at RBC. There, I worked as a loan officer verifying the suitability for loan applications. Both opportunities exposed me to specific banking software that I'd never used before. This created an appetite to explore other industry software and possibly work in an organization that serviced the industry through its software platform. Read more.