Message from the VP, Chief Client Officer

It's the season of beautiful sunrises, sunsets, swimwear, and smiles. Now's the time to recharge. Take that vacation! Spend time with the ones you love! Knock an item off your bucket list! This is what keeps us healthy, inspired, and more productive at work. It's a great opportunity to get to know your colleagues. You never know who has a great tip on summer activities! As you enjoy all the summer fun, and you're booking your travel destination or bragging about it on social media, let's keep cybersecurity in mind. We're almost always connected, so remember, cybersecurity is important for both work and our personal information.
Off The Blog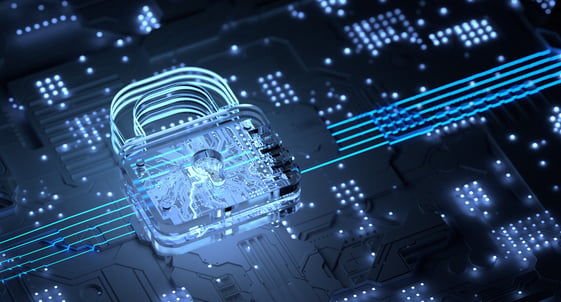 Cybersecurity - Diving into Phishing
Summer comes with a variety of awesome activities – beach, travel, festivals, and concerts – to name a few. People are letting their hair down to participate in the events that have been missed over the past two years. However, as flights get delayed, internet and mobile services get interrupted, and more time is spent connected to unprotected Wi-Fi, we need to be on the alert when it comes to cybersecurity. Fraudulent online activity can occur in several ways. We covered password theft and protection here. Today, let's dive into the world of phishing. Read more.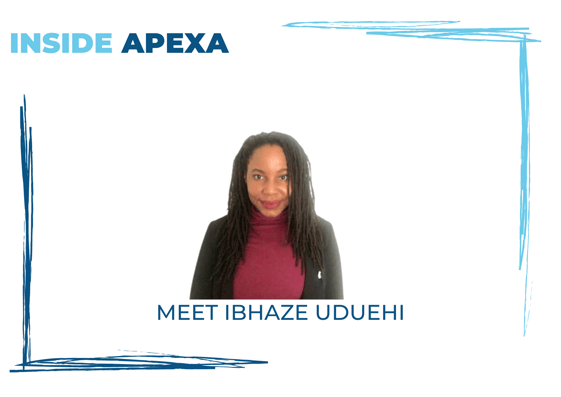 Inside APEXA - Meet Ibhaze Uduehi
Hi! I'm Ibhaze, and I've been with APEXA as a bilingual marketing communications specialist since September 2020. I've explored several aspects of marketing communications – copywriting, research, social media, and content marketing. With my background in language and literature, I've always been drawn towards storytelling and have enjoyed sharing brand stories with their customers throughout my career. Working in agencies – creative and research – and finally in the finance industry at a bank paved my path towards my current role at APEXA. I moved to Canada in 2019 (great timing, right?), and while looking for opportunities on LinkedIn, I found out about APEXA. With some previous experience creating content that promotes the e-products and software of an international bank, I was excited to work with APEXA to help position the software in the life insurance industry. Read more.