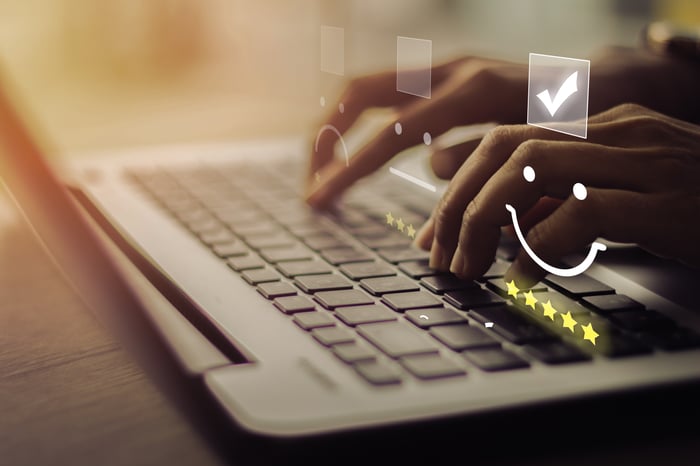 Previously, we shared the importance of attracting a millennial audience, for either Advisors or enterprises, by having a robust online presence. Now, we're diving a little deeper into the requirements of a user-friendly website to help you attract and retain the attention of your online target audience. An easy-to-use website will take them on a journey from their initial interest in your product through to finalizing an agreement. Keep in mind that a website designed to make users' experience seamless accomplishes three key things:
Retains your visitors' attention so they spend more time on your website browsing through the featured insurance products.
Keeps them coming back for more information, especially if you establish yourself as an industry expert. Share knowledge about products and services, but also ensure that you create content with which your customers can relate.
Generates potential leads and completes the sales cycle by concluding transactions and inviting referrals.
The following four Cs is a great place to get started.

Content

The quote "content is king" is not without merit. Targeted and insightful content makes your website a source of useful information for your audience. Ensure you have a consistent tone and use appropriate language. A blog is one way to add content to your website. Rich content, a mix of image, video and text using industry-related keywords, can also improve your website's internet searchability. Other sites will be inclined to link to yours as a credible source, thus increasing the chances of being organically found by your audience. Create a variety of content that resonates with your audience, such as tips on health, family and business, alongside thought leadership and educational pieces, all of which tie back to your offerings.

Coordination

Content alone can only take you so far. Organize your website so that your visitors can find information efficiently without having to scroll endlessly or click too many times. Deploy a few simple tricks to elevate your site from a more traditional experience to a user-friendly space. For example, it is essential to have all "important" information on your front page; however, instead of having a long flow of content, you could utilize one button to access other items hosted on your homepage or elsewhere on your website.

Color and Cohesion

With content and coordination in place, you will want to tie your website together using your brand color palette. A cohesive website makes the visitors' journey seamless—they will never feel like they have left your website. The logical consistency of elements, including the style and colors of font, headers, and buttons, all guarantee visitor retention, return, and potential sales.

CTA (Call to Action)

What action would you like visitors to your website to take? The overall ask will be for them to complete a sale. However, going from cold to warm often involves a series of small steps. You might want them to

read more

about each product,

estimate

the cost of purchasing your product,

watch

how-to videos,

view

testimonials,

follow

you to become a part of your social community,

chat

with a bot, or contact a salesperson. Ensure that all the methods for obtaining more information, including links, emails, and phone numbers, are working.


One way to stand out among the competition is to refine touchpoints, such as your website, where clients interact with your brand. To increase your success, expertise, availability, and consistency should come across clearly on your website. Subscribe to the APEXA blog for more tips to connect with your target audience.