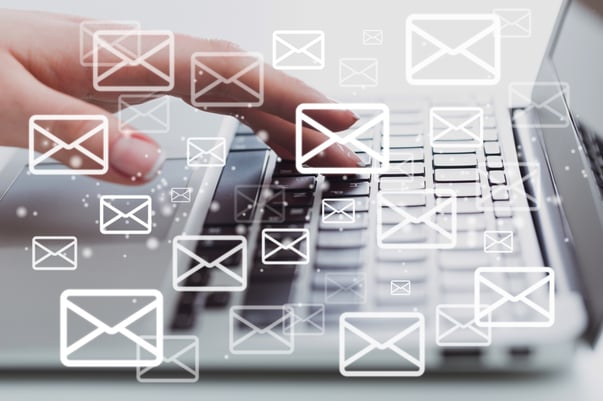 As an Advisor in the Life Insurance Industry, creating relationships with the customer is essential. Email marketing is one of several channels through which relationships can be created and fostered. What is the recipe for success when it comes to email marketing? How should you structure the conversation and leave room for continuity after your first "welcome" message? Consider these three tips before you tackle your next email campaign:
Get to know your audience.

As with most interactions, a greeting is a great place to start. Before that, conduct research to understand your customers. Leverage these insights when populating your first email and, if possible, within the subject line. An email that addresses the receiver's challenges is more likely to be opened than not.
Map out the email content journey from start to finish.

A conclusive sale is the outcome of the relationship-building effort. However, the relationship needs to be built first. Consistency of email content quality and distribution will help you achieve this. Before engaging in email communication, you should clearly map out the email content journey from start to finish and establish the outcomes you want to achieve with each point of communication. One approach is to align an email campaign with the customer journey of your product/service; in other words, each email shares information relevant to the phase of the journey your customer is in.
Create each communication with the intent of adding value in tandem with the customer's interactions with your product.

Creating a link between the value you offer and the customer's needs is critical for relationship building. Value could come in the form of articles, such as industry insights on consumer behavior and how this could affect them, advice on finance and investments, and seasonal tips on how to stay healthy. Ensure that they naturally tie to your product/offering.
Email marketing remains a certifiable online channel for reaching and forging connections with consumers across industries. Look out for the next blog, which will dive into specific examples to help advisors hone in on email marketing skills. Subscribe to the APEXA blog for more valuable email marketing tips to help build relationships.