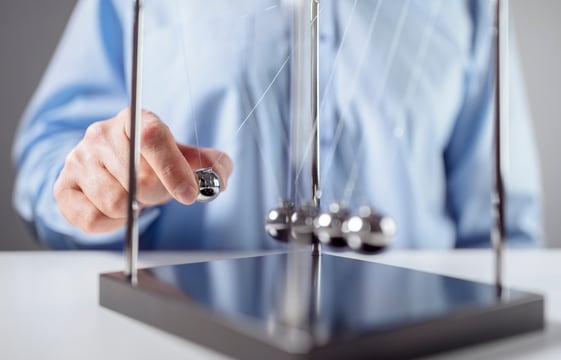 As we approach the end of the first quarter of 2022, the world is opening up, COVID-19 restrictions are being lifted, and a semblance of pre-pandemic normalcy is returning. Businesses are taking stock of adjustments made, accomplishments achieved, learnings, and insights acquired over the past few years. Life insurance organizations are also taking steps toward the future of business – key considerations are innovative solutions and automating business operations for maximum efficiency and agility. We saw sales in life insurance increase, as people became more aware of the value of buying protection during the pandemic. While it took a pandemic to increase awareness of the value protection can provide, insurance literacy has been top of mind for many Carriers for the past few years. How, then, can we keep protection at the forefront of the customer's decision-making process?
Noteworthy Stats:
Positioning Life Insurance from the Customer's Perspective
What is life insurance, and what does it represent for me?

Life insurance serves as a financial backup plan or safety net to protect dependents against costs that must be covered upon the death of the insured.
Life insurance offers financial security to beneficiaries.
Life insurance is also considered an investment against uncertainty and risk – loss of income, assets, and more.
Life insurance can be a component of more complex tax strategies.



Why is life insurance important to me?

Life insurance returns can be put to work in various situations:

With family dependents – cover living expenses, debt, bills, loans, and other costs that the insured would have contributed to.
In business – cover hiring costs, debt, bills, and other costs that involve running a business.
During major life landmarks – having children (e.g., cover cost of education), buying a house (cover mortgage contributions), losing a loved one (cover medical bills, funeral services, and any additional costs).



How much life insurance will I need?
Despite growth in sales, many Canadians still believe that life insurance cannot be bought online. They are often overwhelmed by the technicality of insurance product information and are confused when it comes to deciding conclusively on the best product to purchase. This is where the Insurer's and Advisor's innovative solutions and automated services have the upper hand.
According to research, Canadians buy life insurance for a few key reasons, including awareness of their mortality, wealth protection, and support for their dependents. As the industry begins shifting gears toward in-person activities, hybrid may be the best approach as we consider customers' knowledge gaps and needs when it comes to purchasing life insurance. To tap into the uninsured market that remains uncertain of the value of life insurance, digital solutions should be promoted, advice should be simplified, and the products offered should be tailored to each customer's affordability.
Subscribe to the APEXA blog for more pieces covering the life insurance customer's perspective.