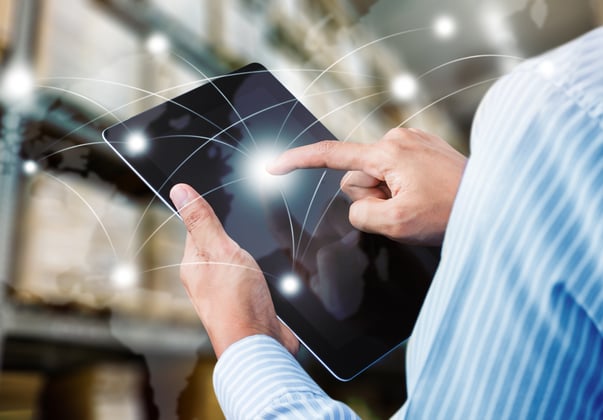 Product distribution is essential to both agents' and customers' journeys. As digital options expand, expectations evolve because customers want instant access to their insurance information. While progress is underway, work still needs to be done on the industry's distribution models so that they meet evolving demands, whether they are in person, digital, or a hybrid of the two.
Capgemini provides a great reminder of the importance of life insurance distribution optimization in the industry: "Traditional insurance purchasing has been via agent/broker and, depending on the geography, via branch/bank. However, customers today trust their own research, reviews, and other social media research over (or at least in conjunction with) agents' or brokers' advice. As technology has extended well past the PC to smartphones, tablets, and digital assistants, the digital divide between generations has diminished. Life and annuity carriers need to assume that most customers and prospects are now digital consumers, and they need to look at how customers' social behavior and shopping preferences influence their purchasing behavior."
The last couple of years have spurred a vast migration toward digital practices across age groups and industries. While the case for traditional product distribution methods can be argued, recent events have shown the need to digitize distribution strategies. Customers have adapted their lifestyles to the digital age. Across industries, complex technical information is now being simplified so that the customer is empowered to successfully interact with products without human interruptions unless necessary. That momentum must keep going. Life insurance policies possess complexities that necessitate the involvement of agents throughout the customer lifecycle. The shift toward a traditional and digital hybrid has already begun, and organizations with a strong foothold in digital-only processes will have an edge with future generations.
Before revamping current strategies, it is important to understand the reason behind digitizing distribution models and organizational processes. First, investigate the existing flow structure—how can that process be optimized to solve weak areas in the customer's journey? Next, what areas will be facilitated by providing the customer quick access to easily digestible information? Finally, knowing that the future of the life insurance industry is tied to the younger generations, how can the industry pivot to answer the needs of that audience?
As the industry moves to meet those goals, note the FTOC guidelines stating that "Insurers are accountable for distribution strategies and ultimately responsible for oversight aspects pertaining to the distribution of their products. However, the Insurer's ultimate responsibility does not absolve Intermediaries of their own responsibilities for which they are accountable.
Distribution strategies have evolved as well as the digital needs of Customers and CCIR and CISRO consider that this evolutionary process to continue and expect that the Customers' needs be fulfilled regardless of the distribution model or the medium used.
Expectations to achieve this outcome (Insurers)
Development of distribution strategies includes the use of adequate information to assess the needs of different Consumer groups.
Policies, procedures, and controls put in place ensure that distribution models are appropriate for the product, particularly in light of the legislation in force and whether or not advice should be provided.
Assess the performance of the various models of distribution used, particularly in terms of fair treatment of Customers and, if necessary, take the necessary remedial action.
Expectations to achieve this outcome (Intermediaries)
Provide information to the Insurer, particularly in terms of fair treatment of Customers to enable the Insurer to revise its distribution strategy, when needed." – ccir-ccrra.org
One of the interesting considerations in digitization relates not only to the efficacy of digital processes but also to the complexity and amount of information that can be securely shared in them. This complexity is perhaps why a hybrid of agent advice combined with digitization is sought.
Subscribe to the blog to stay updated as we continue to explore the Fair Treatment of Customers guideline requirements.