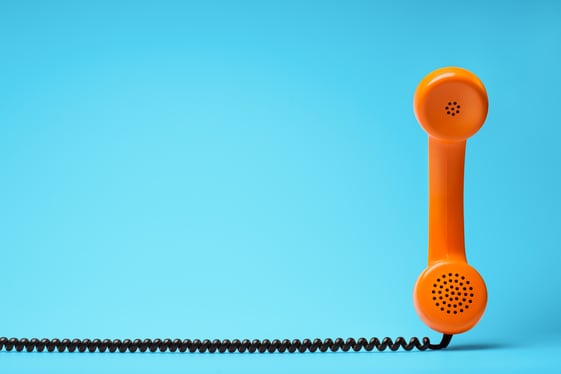 Like it or not, communication is critical in building better business relationships. The clarity and consistency of relevant communication differentiate brands and boost customer loyalty. With this in mind, how do we determine customers' needs and objectives with life insurance policies or investment products? An open line of communication with the intent to provide advice versus make sales will give the Advisor a 360-degree view of the customer's financial status, needs, and priorities. Here are a few FTOC guidelines firmly hinged on establishing communication pathways with customers:
Advice – Good advice colors every aspect of the customer relationship. What steps can the Advisor take toward more transparent, effective communications when advising the customer?
Disclosing Information to the Policyholder – Part of an effective communication strategy involves making the customer aware of changes that could impact their investments. These changes could be organizational or contractual, or they could involve product modifications. How can all parties collaborate toward efficient, expedient communications with the policyholder?
Complaints, Claims, and Dispute Resolution – An open door to timely communication breeds effective complaint handling and dispute resolution. How can these processes be streamlined with regular customer touchpoints so that the customer stays updated and is satisfied, regardless of the outcome?
Protection of Personal Information – Globally and across industries, there is a drive to ensure customers' personal information security. What measures can the life insurance industry take to guarantee safety and deliver on that promise?
Giving Advice to the Customer:
Personalizing the "sales" experience based on information shared by the customer.
Ensuring the clarity of language and terms so that the customer is armed with the requisite knowledge to make a decision before entering into an agreement.
Dispensing advice in concise, clear terms that invites open dialogue with the customer, leaving little to no room for error or misinformation.
Tailoring the medium to the content. With more complex products, it's advisable to share via email or snail mail and keep detailed records.
Holding training sessions to keep Insurers and Intermediaries up-to-date on the industry, products, regulations, and legal requirements.
Disclosing Information to the Policyholder:
Regularly checking in with policyholders to ensure that their needs are still met by their current insurance or investment choices.
Sending timely reminders to policyholders about actions required before the due dates.
Notifying policyholders about any contractual changes or the availability of better-suited or recently advantageous options.
Informing customers about changes that could impact them, such as acquisitions, organizational brand/name changes, or portfolio transfers.
Handling Claims and Complaints and Resolving Disputes:
A streamlined complaint-handling process benefits all parties. It makes it easier to communicate resolution steps to customers and facilitates the customer's understanding of procedures.
Clear documentation with timeframes attributed to customer touchpoints makes it easier for communication flow during the claims handling or dispute resolution process.
Timely updates to the customer on the claims process inspire confidence and trust in the organization or Intermediary.
When offering explanations to the customer, clear, plain language should be the norm whether the outcome of the request is positive or negative.
It is crucial to maintain the promised response rate and to get ahead of unavoidable delays by communicating them to the customer.
Protecting the Customer's Personal Information:
Prioritizing the protection of personal information and communicating this accordingly.
Reassuring the customer of the confidentiality of their personal information and sharing outlined safety policies and procedures with customers to enhance their confidence in the established system.
Making opt-in/out options available for marketing and promotional content. Spamming is illegal and can turn customers away from catching essential emails.
Training employees and Intermediaries on security processes that eliminate external access to customers' private information.
One-and-done conversations are no longer sufficient to keep customers in the know, wherever they are in their contract engagement. People understand human errors and technical glitches. What drives customer understanding is clear, easy-to-understand, consistent communication. These elements combined guarantee an uptick in customer satisfaction across the life insurance industry value chain.
Subscribe to the APEXA blog for industry insights, and contact us for more information on how to join APEXA.