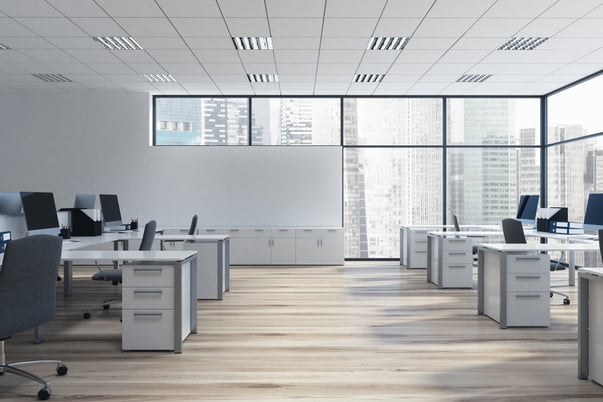 We are almost halfway through the third quarter of 2021. With that comes the anticipation of businesses reopening plus the excitement of summer.
What does this mean for workers? Some feel eager to return to the physical office space, a breeding ground for creativity that has the social context missing from remote work environments for the past two years. Meanwhile, others find these times challenging, as they are confronted with the possibility of another upheaval of routines.
Many uncertainties loom ahead for a large percentage of the population. Will there be a full transition back to the office? Will there be room for flexibility? Given the differing opinions on virus prevention, can safety be guaranteed at the office?
While the hurried process of transitioning to remote work was a shock, the possibility of the reverse has become a source of mixed emotions given the benefits that have so far been enjoyed:
For those who live a distance away from their offices, time previously spent commuting is now allocated to other, more productive uses.
Working from home in comfortable gear in a relaxed setting has become a treasured benefit.
Remote environments that offer silence compared to open office spaces that may require blocking out external noise with noise-canceling headphones and loud music.
Because the office is at home, some can chip away at chores during short breaks in their workday.
Some believe that productivity levels have stayed the same or even increased compared to being in the office.
Spending more time with loved ones while working from home.
Countering those points are those who feel most productive when home and office are separated.
The inability to brainstorm effectively via online meetings, as it feels like two extremes – either everyone is in silos, or it is tricky to maneuver online group meetings toward creative problem solving.
Spending less time working by completely disconnecting from work at the office by the end of the day.
Being able to unplug fully at home and relax without any work paraphernalia serving as reminders of incomplete tasks, ongoing projects, and so forth.
A decline in productivity since the beginning of remote work due to the pandemic.
No work and post-work social interactions, which newcomers, single-person households, students, and others may want to build relationships.
New hires feel disconnected from the team because they lacked the benefit of living the corporate culture before working remotely.
How will organizations tackle this conundrum? Will the focus be solely on the company's bottom line or their employee's emotional, mental, and physical wellbeing? What steps are organizations taking to ensure that the final decision will be at the intersection of company culture, profit, and employee welfare? Here are a few considerations that could help guide that process:
Conduct surveys to understand staff concerns about returning to work and then derive a plan to mitigate those concerns.
Assess plans that other organizations have put in place or hire consultants to guide the transition process.
Reassure the team by putting safety measures in place. Communicate each phase of the process to employees and request feedback. Ensure that the plan is dynamic enough to accommodate twists and turns as they arise.
Be flexible. Recognize that it will take some time to adjust to the "new normal," whatever form that may take in the organization. Keep in mind that this will be a drastic change for some who might have to go from complete isolation and silence to being surrounded by activities and distractions.
Encourage employees to bring elements of their home to the office. These could include decorating an otherwise bare cubicle with mementos and encouraging a more casual approach to office wear.
If it does not affect the economic growth of your business, match your employee's needs with their preferred choices – 100% return onsite, 100% remote work, or a hybrid of both. "'When planning a return to the office, employers must be sensitive to employees' needs. A year ago, employees were expected to work from home and stay productive so companies could remain profitable. Now, some employees may not be comfortable transitioning back to the office. Employers should consider offering a hybrid work model, combining remote and office work to ensure employees feel at ease." – John Feldmann, Insperity" – forbes.com
Whatever the outcome of these imminent decisions, remember that people are at the center of this dilemma. Therefore, it is imperative to create a plan that values their wellbeing so that they can continue to add value to the organization. That may mean incorporating flexible solutions into formerly conservative industries and organizations.
Join this conversation – subscribe to the APEXA blog now.