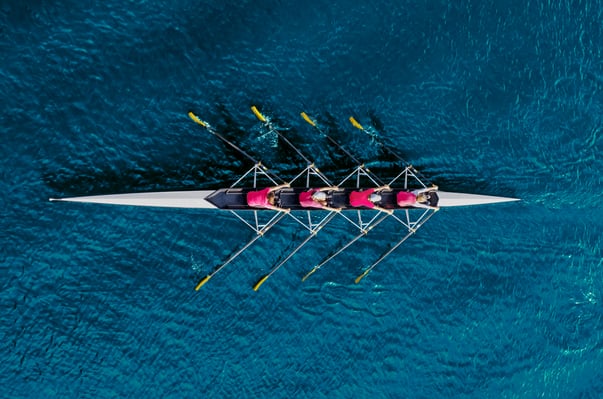 "A company's corporate governance is important to investors since it shows a company's direction and business integrity. Good corporate governance helps companies build trust with investors and the community. As a result, corporate governance helps promote financial viability by creating a long-term investment opportunity for market participants." – Investopedia.
Corporate governance has a substantial and direct influence on corporate culture. Unsurprisingly, incorporating the best interests of customers is the first guideline to Fair Treatment of Customers in Life Insurance. A business built with integrity at its core should expect these values from its team and embed the same principles through its processes. Leaders need to align on the definition of integrity and its impact on the business and customers. To aid this process, here are four pillars to consider when establishing corporate governance for your business.
The four Ps of corporate governance
People:
It all begins with people. From decision-makers to end-users, people make, guard, and share the culture that affects the brand and its market value.
Purpose:
People need a reason to get behind an organization and all it stands for. A spelled-out purpose makes it easy for the team to achieve goals and for the consumer to connect with the brand.
Process:
For people to fulfill the purpose of the corporation, end-to-end processes are required. Incorporating compliance checks and quality control to streamline processes should guarantee satisfactory results.
Performance:
Analytical thinking is a prerequisite to corporate governance. Track the performance of all initiatives, then deploy the successful processes across other areas of the organization.
Good corporate governance benefits the organization in many ways, including:
Promotes corporate success
Boosts investor's confidence in the company
Encourages positive behavior within the organization and among stakeholders
Lends to a positive perception of the brand
Considers the best interests of all parties that interact with the organization and its services
Subscribe to the blog to stay updated as we dive deeper into the Fair Treatment of Customers guideline requirements.